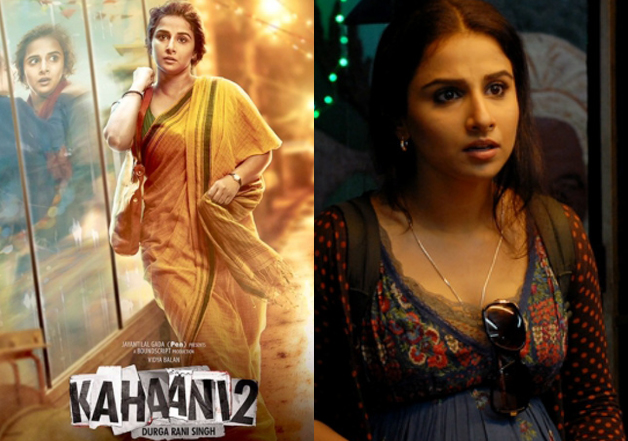 Vidya Balan starrer 'Kahaani 2' has minted Rs 4.25 crore on its release date, more than what the first instalment of the thriller series earned. The 2012 hit 'Kahaani' had earned Rs 3 crore on its release day.
Though, 'Kahaani 2' may have surpassed the first day collections of 'Kahaani', the earnings are not great. The movie should have earned more than this, for a good start at the box office.
The movie was made on a budget of Rs 17 crore and an additional Rs 10 crore were spent on print and advertising. This brought the movie's production cost to Rs 27 crore. It released in 1235 screens in India and in 200 screens abroad.
To recover its cost, such a small start is definitely not enough. In this case, positive word of mouth is essential for a decent lifetime box office collection. However, the reviews of the movie have not been exactly nice. The second half was termed as a letdown and sloppy by critics.
Now that the critics have given their verdict, one that is harsh, the movie's success lies on the shoulders of Vidya. Her performance has garnered lauds so it will be worth seeing if this compels cine buffs to head towards the theatres. Apart from Vidya, Arjun Rampal's role as a cop has been called impactful by critics.
'Kahaani 2' narrates the story of a tormented woman who fights to find her missing daughter. In the course of the movie, many shades of mystery unravel.
With not so great reviews, the answer if the movie turns out to be a hit lies with time.