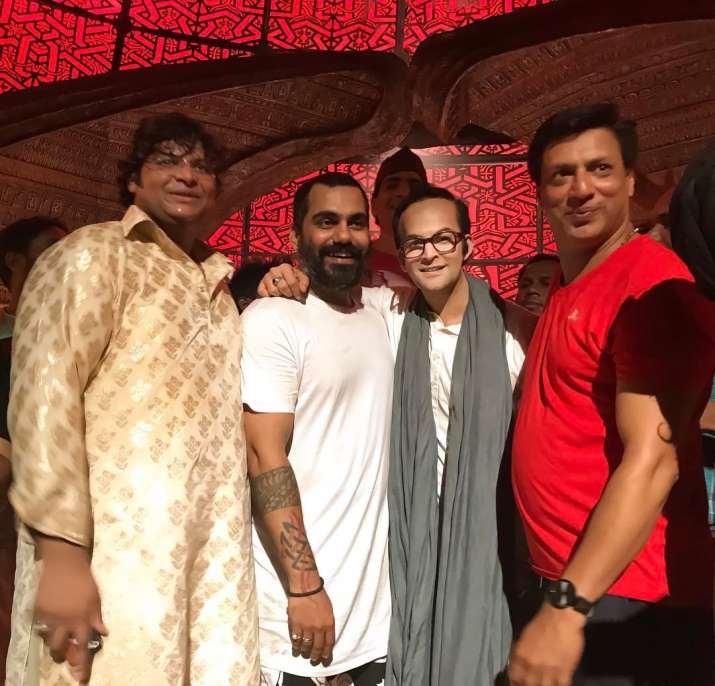 Neil Nitin Mukesh is done with the shooting for National Award winning filmmaker Madhur Bhandarkar's movie Indu Sarkar. He says he feels honoured to be part of the recreated version of the song Chadhta sooraj dheere dheere in the film.
On Wednesday morning, Neil shared a photograph on Instagram of himself in the look of Sanjay Gandhi from the film. He was seen posing with Bhandarkar on the set of the song. "And it's a wrap for 'Indu Sarkar'. Last day of shoot was simply amazing with Madhur Bhandarkar. What an honour being a part of this legendary song 'Chadta sooraj dheere dheere' originally sung by Ustaad Aziz Naza and now re-sung by his son Mujtaba Aziz Naza recreated by Anu Malik," Neil captioned the image. 
Indu Sarkar has been locked for release on July 28. Also featuring Kirti Kulhari, Tota Roy Chowdhury and Anupam Kher in pivotal roles, the film is set in the 1970s when the Emergency was announced in India. The movie is reportedly based on the Emergency era, a 21-month period from 1975 to 1977, when Prime Minister Indira Gandhi declared a state of emergency across the country. It features Anupam Kher, Neil Nitin Mukesh, Kirti Kulhari and Bengali actor Tota Roy Chowdhury.
Earlier Madhur had said, Indu Sarkar is definitely on Emergency. One should wait for the trailers to know the political reaction about it. I travelled back 42 years and the shoots were wrapped up in 41-day time. The film talks about how freedom of expression and civil liberties were suppressed during those times. Emergency is a subject which today's generation does not know".
A recipient of the Padma Shri, Bhandarkar is known for his socially relevant films like Traffic Signal, Chandni Bar, Fashion and Page 3. He feels youth will be eager to watch Indu Sarkar.
(With IANS Inputs)