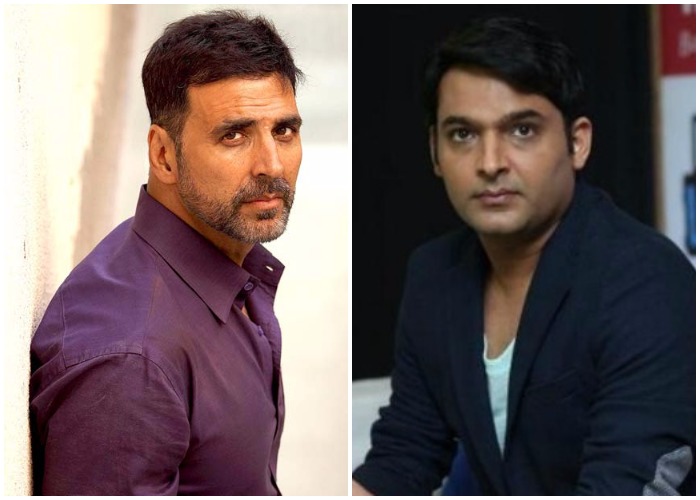 Kapil Sharma was scheduled to shoot for the Great Indian Laughter Challenge on Tuesday. But according to the the source, the Firangi actor didn't turn up on the sets for shooting. The source said that the team kept calling Kapil Sharma to ask about his arrival. Akshay Kumar, Sajid Khan and Shreyas Talpade were already there. Bollywood actor Akshay Kumar, who is also the super-judge of the show, said that if Kapil is late we can shoot other sections of the show and the comedian can join them later. The commencement time was 11 am but he didn't arrive even by 3 pm. Finally, he cancelled the shoot.
A source close to Kapil said that the comedian wasn't able to make it to the show as he was 'a bit under the weather'. It was the first season of this show with which Kapil Sharma made his debut in the comedy field. He was going to share his experiences with the contestants of The Great Indian Laughter Challenge. Eli-Avram would have been a co-hosting with him.
The comedian is busy with the promotions of his upcoming film Firangi. During the promotion spree, it was the second time that Kapil cancelled the shoot. Earlier, he ditched Super Dancer 2 but later shot for it.
Recently, Kapil Sharma was on the sets of popular reality TV show Bigg Boss season 11 to promote his film Firangi. On the show, he interacted with the housemates. After coming out of the house, he shared his experience meeting Arshi Khan. The contestant's antics and 'latke-jhatke' made the comedian sweat and nervous. With this appearance, Kapil Sharma buried a two-year-old hatched with COLORS TV.
Kapil Sharma's Firangi is set in the year 1920 with the colonial backdrop. Directed by Rajiev Dhingra, it stars Ishita Dutta and Monica Gill. It is slated to release on 24th November 2017.