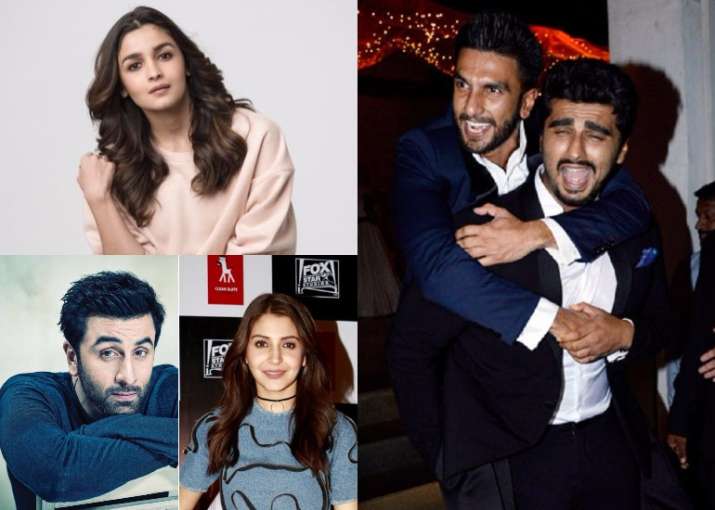 We all are way too familiar with emojis, isn't it? We use them every now and then, be it on Facebook, Instagram or personal messages on WhatsApp. But have you wondered how your favourite celebrities would like if they were an emoji? We have tried to give a face to your imagination and assigned an emoji to Bollywood celebrities. With 'The Emoji Movie' round the corner, let's see how our B-town celebs would look like if they were casted in the movie. 
Alia Bhatt As Winning Smiley Of School Girl
Who else could we choose except the ever smiling and chirpy Alia as the Winning Smiley of School Girl. Even the shape of their teeth is similar
Anushka Sharma For The Epic Wink
After that famous Instagram post of Anushka Sharma, there is no one in the industry who can imitate the Epic Wink emoji better than her. So the title for the Epic Wink Emoji goes to Anushka Sharma.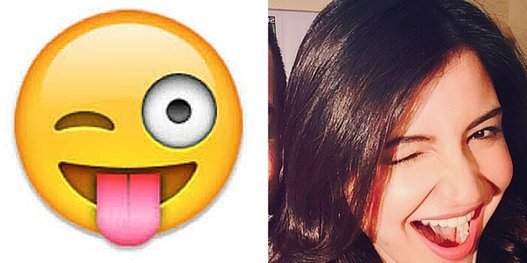 Also Read: Shah Rukh Khan's co-star in Jab Harry Met Sejal Aru Verma says he couldn't believe he is working with SRK
Ranveer Singh And Arjun Kapoor For Man-To-Man Love
Ranveer Singh and Arjun Kapoor have never hesitated away to show the love they have for each other in public. The most relevant couple who resembles the Man-to-Man Love is this duo.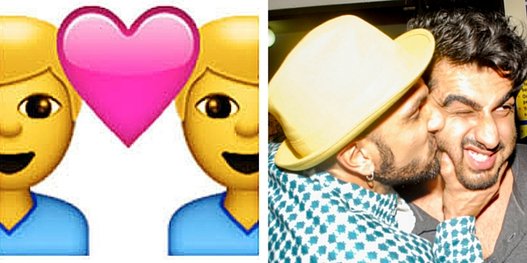 Ranbir Kapoor as The Winking Emoji 
Making hearts melt with the wink of his, chocolate boy Ranbir Kapoor is the ideal match for the Winking Emoji. We think that the emoji came into existence because of him.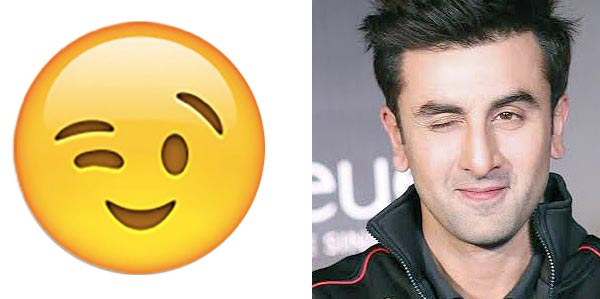 The Emoji Movie co-stars James Corden, Steven Wright and Rob Riggle, along with Patrick Stewart who plays the Poop emoji.Directed by Tony Leondis and produced by Michelle Raimo, the film was scripted by Mike White and Eric Siegel.
'The Emoji movie' is all set to release in India on 11th August, 2017. It's a Sony Pictures Entertainment India Release. 
For more entertainment updates, follow our Facebook page