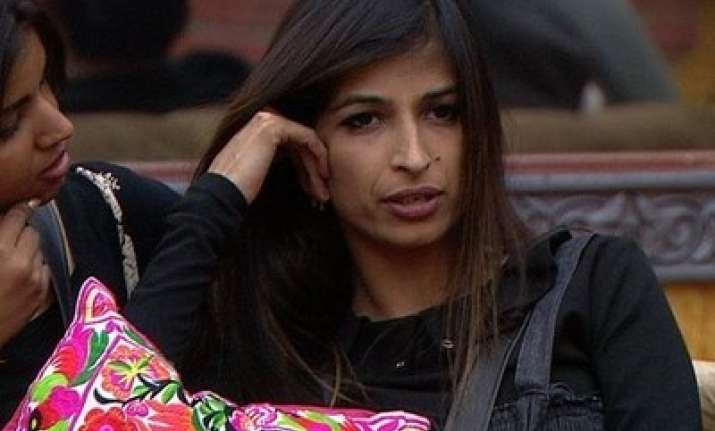 India-waali Priyanka Jagga became the first contestant to be evicted from the tenth season of reality TV show Bigg Boss. Her eviction took everyone aback since she was an active member of the house. The motor mouth she was, Priyanka did not stop talking even after she left the show.
Priyanka Jagga took to social networking website Facebook to tell all what happened inside the house. She said that she never wanted to go inside the house again and the chapter has ended.
During the first week of the high-octane show, one particular incident related to Priyanka Jagga that hogged a lot of limelight was the riding horse task. In the course of the task, Priyanka peed in her pants and later had asked celebrity contestant VJ Bani to wash her clothes.
Speaking about this episode, Priyanka said that it was difficult for her to urinate on national television, but she did it anyways. She added that she is proud of herself that she has done all tasks in her life alone.
Priyanka was one of the contestants who were at loggerheads with the celebrity contestants from day one. Talking about this equation, Priyanka said that she couldn't be friends with them.
Here is her post for you to read: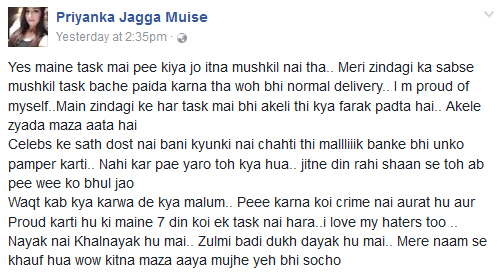 Priyanka's exit from the house left India-waale contestants shocked. They bid her a teary farewell, but yesterday's episode showed that her exit may have done more harm than they imagined. Yesterday, Bigg Boss made the sewaks celebrities the maaliks of the house and this led to cracks among the commoners.
With such a buzzing start, the coming weeks of the show would only get more interesting.