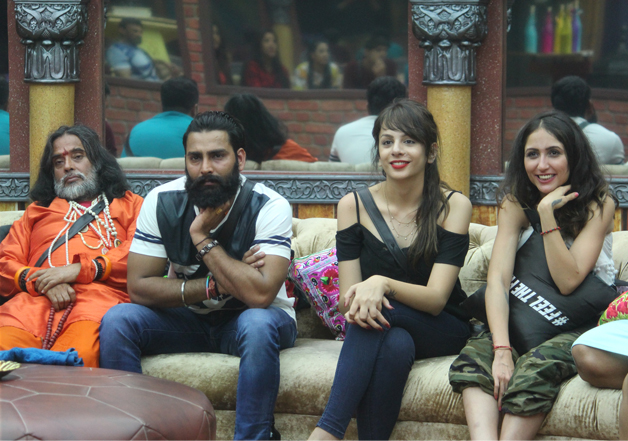 The tenth season of reality TV show 'Bigg Boss' started a few days ago and it has already become the talk of the town. Looks like the masterstroke of channel Colors to bring common people along with celebrities in the house has worked for them.
While the first week kicked off with arguments and fights, there is more to come. On Thursday, the 20th, Colors will air a special 2 hour episode titled 'Mahasangam Episode'' from 9:30.
This episode will open the gates of the jail for the first time. The scary jail is at one corner of the house and it will be worth seeing which inmate enters it first.
As you must be knowing, the luxury budget task for the first week is called 'Raaz' and celebrities are being made to guess dark secrets about common people. If the celebs make the correct guesses, they will be handed over the power of the house. Currently, celebs are the sewaks while India waale the maaliks inside the house.
If you are wondering what this luxury task has to do with the jail, allow us to explain. On Thursday, Bigg Boss will ask inmates to nominate the weakest link in both groups viz celebs and India waale. Those inmates who according to their teams performed the worst will be sent to the jail for a considerable amount of time.
Their exit from the jail's confines will be a decision taken by either Bigg Boss or Salman Khan, the host of the show.
Well, this will definitely spice up things in the show and definitely start cracks in the two teams. Let us wait and watch how the inmates sent to prison react to their punishment.