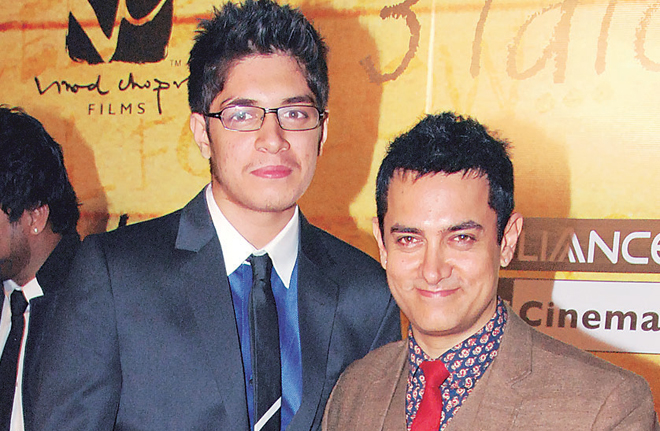 Superstar Aamir Khan's son Juniad Khan will soon be making his acting debut not with a film but with a play. He will be seen in director Quasar Thakore Padamsee's Mother Courage and Her Children, an adaptation of Bertolt Brecht's play. Juniad, who has a degree in theatrics didn't reveal his identity while auditioning for the role. Director Padamsee recalled the incident and stated that she got a call from him regarding the audition and when he came, she thought he is another student from HR college.
She then revealed that Junaid is just like his father adding that he used to come early and stayed late. She was all praises for the star saying that he is a giving actor and is working on all aspects. Well, when people were waiting for Saif Ali Khan's daughter Sara Ali Khan and Sridevi's daughter Jhanvi Kapoor's debut, Juniad has silently entered the industry.
After doing his graduation from HR college, Junaid went to Los Angeles to pursue a course at the American Academy of Dramatic Arts. He then assisted filmmaker Rajkumar Hirani in PK.
In the play that is going to be staged on August 19, Junaid will be seen playing various characters.
For more entertainment updates, follow our Facebook page