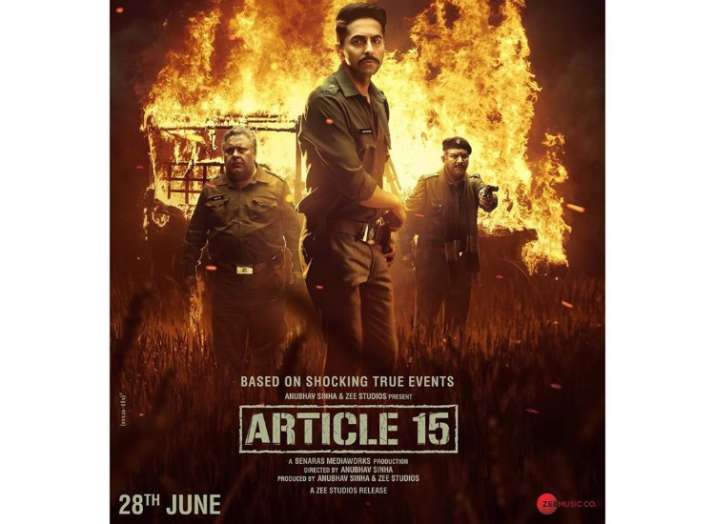 Article 15 official trailer will give you goosebumps for real. Ayushamnn Khurrana as a responsible cop is trying to uproot the bifurcations prevailing in our society. The fight between the upper caste, lower caste and untouchables has been highlighted in the purest form. Article 15 is directed and produced by Anubhav Sinha. The movie is set to hit the theatres on June 28, 2019.
Girls are being raped as they demand equality or a little hike of Rs 3 in their daily wages. No one bothers for the daughter of an untouchable family. In fact, no one is there to listen to their miserable plight. 
Ayushmann Khurrana is back with the most sensitive topic of society. Our society has been divided on the basis of caste and creed to such an extreme level that it's over flowing now. Sayani Gupta is also seen in the movie as an untouchable lady belonging to the lower section of the society.
Watch the official trailer of Article 15
Before this, Ayushmann Khurrana was seen in movies like Badhaai Ho, AndhaDhun, Vicky Donor