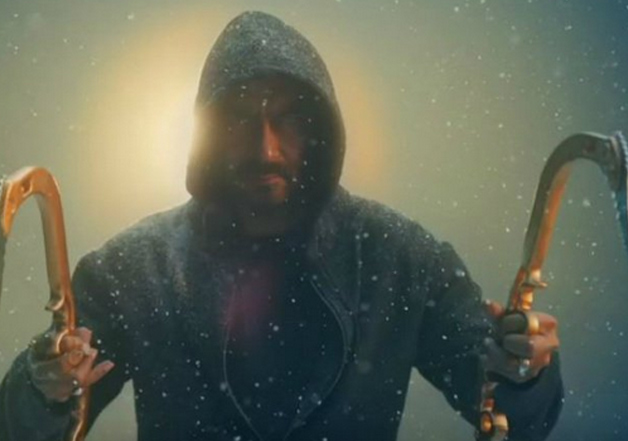 The track 'Bolo Har Har' from actor Ajay Devgn's 'Shivaay' released across all platforms today. The song has already enchanted cine buffs with its thumping beats and lyrics but little does anyone know that a whole year was put in to create the song. While speaking to a leading daily director Ajay Devgn revealed that he asked composer Mithoon to work on the music before the movie was even shot.
Ajay wanted that the soundtrack of his ambitious project nestles emotions like drama, action and above all the principles of Lord Shiva. During the conversation he said that every song takes the story of the movie forward.
To make 'Bolo Har Har' as unique as possible, composer Mithoon researched different sounds. He also recorded the diverse effects of these sounds live.
Speaking about the new ways used to make this song, Ajay said that they incorporated future soundscape which is a part of sound forecast of 2017.
The song 'Bolo Har Har' brings together rapper Badshah, tribal singer Megha Sriram Dalton, Mohit Chauhan and Sukhwinder. Together all of them have created something extraordinary and Ajay said that they brought their strengths into the song.
Earlier Ajay had planned that the song will be seen only on the silver screen but he dropped the idea later. He reportedly said that making a track like this and storing it in a box is impossible.
"So, I decided to create a special music video that gets the right emotions of the song and release it," Ajay added.
The original video of the song will be seen on the silver screen.
To give a musical treat to fans, Ajay has also collaborated for British rock band 'The Vamps'. Telling more about the music of the movie he said, that each song takes the story forward.
'Shivaay' also starring Erika Kaar and Sayesha Saigal will release on 28th October this year.