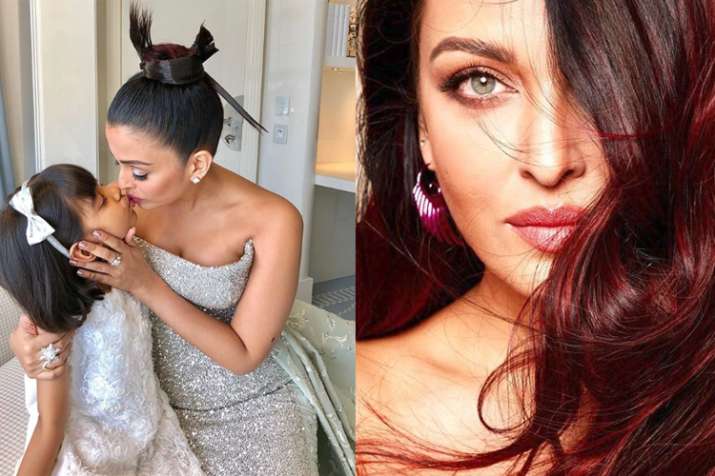 Aishwarya Rai Bachchan ruled over the red carpet at Cannes Film Festival with her magnificent appearances. At the 71st Cannes Film Festival, Aishwarya looked breathtaking in her off-shoulder gown designed by Rami Kadi which was said to be embellished with 20,000 Swarovski stones.
The beauty queen recently shedding light on beauty, women and their judgemental nature said that women should not judge each other. Aishwarya said, "Shringaar is a part of who you are as a woman or a man. It's an individual choice and women need to stop judging each other. If you do a lot of shringaar that doesn't mean you lack substance."
Meanwhile, talking about the criticism celebrity face, Aishwarya shared her personal experience and said, "That is different, that is part of being on the public platform. One should not be judgmental on a day-to-day basis, in life generally.''
Aishwarya said that criticism or praise hardly mattes to her and she is perfectly fine with it. She said, "Talking about comments, there can be immense praise or criticism which comes with being a celebrity. That is fine and it goes with the turf. I don't disrespect it, but at the same time it doesn't affect me."
She also shared her experience of how her fans and media used to compliment her and her work. Aishwarya said, "I became Miss World very early in my life and people got to know who I am through my interviews and I thank media for that. But yes, I have to confess there are times when journalists themselves after watching my film, maybe a couple of months later have again seen the film and said the first time we were just watching you."
Aishwarya recently shared several cute and precious moments with her daughter Aaradhya from Cannes Film Festival.