Follow us on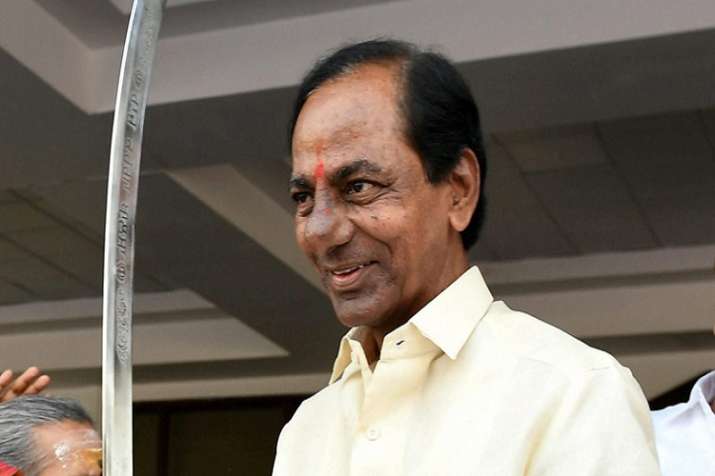 India's 'youngest state' Telangana is all set to go to polls-first one since its formation in 2014 in December 7. While Telangana Rashtra Samiti (TRS) under Chief Minister K Chandrasekhar Rao is most likely to reprise its victory, the battle is going to get tougher this time.
TRS had won 63 out of 119 constituencies of the Telangana region and formed the government under KCR.
In four years, the ruling party introduced several policies, out of which implementation of the Rythu Bandhu scheme has been the most significant. The scheme provides Rs 8,000 per acre per farmer as investment support for Rabi and Kharif crops.
Another important scheme launched for the agricultural sector is Mission Kakatiya — to remove silt irrigation tanks with a view to increasing their storage capacity.
Apart from agricultural policies, the KCR government has also implemented various social welfare scchemes, including providing free housing, assistance to brides under Kalyana Lakshmi and Shaadi Mubaarak. It has also distributed KCR kits for the welfare of mother and child, which includes financial assistance for pregnant women.
With elections around the corner, the TRS government has announced some key promises from the poll manifesto, including farm loan waiver of up to Rs 1 lakh, increasing the amount of annual financial assistance given to farmers under the Rythu Bandhu scheme, hike in Aasara pensions, allowance for unemployment individuals and so on.
But the road to 2018 is likely to get toughter for KCR this time. Here are some of the challenges faced by the TRS government:
1.  EDUCATION
Telangana ranks 25 among the states with 66.46 percent literacy rate, as per the 2011 census. The literacy rate in the state is even lower than some of the lower-income states like Odisha, Chhattisgarh and Madhya Pradesh. 
The Opposition has been targeting the government on this issue. The Congress, in its poll campaigns, often criticised TRS for not implementing education-related policies, such as clearing fee reimbursement dues. The party has promised to pay fee reimbursement amounts every year in two instalments, if voted to power. Congress has also promised to rejuvenate the entire education system within 100 days of coming to power in Telangana.
2. SCs and STs
A high percentage of the population of Telangana comes from the marginalised sections of society. Out of the population of 3.5 crore, nearly 86 lakh people fall under Scheduled Castes and Scheduled Tribes.
As SC/STs have traditionally been a Congress vote bank, the party needs a strong policy to attract this section of population.
3. NEW POLITICAL PARTIES
The entry of new political parties have raised more challenges for the TRS. The Congress, eyeing the south Indian state, has formed an electoral alliance with N Chandrababu Naidu-led Telugu Desam Party (TDP), the Communist Party of India (CPI) and the Telangana Jana Samithi (TJS). The grand alliance has been seen as another primary contender for the polls in the state.