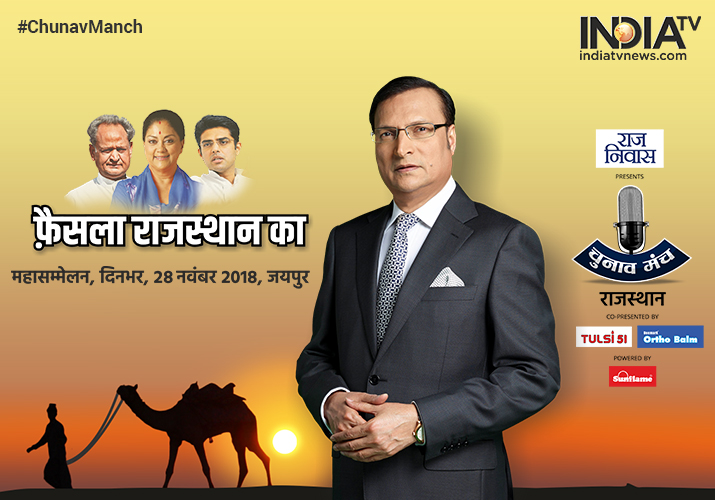 All eyes are on Rajasthan Assembly Elections 2018 primarily because this state, for last couple of decades, has the tradition of changing governments every 5 years. 
The state has followed this trend at least from 1998 when Congress returned to power after dethroning the Bhairon Singh Shekhawat-led BJP government. From 1998 onwards, both the BJP and the Congress have swapped sides in the Assembly every 5 years.
The elections are crucial for the BJP as the party hopes to consolidate its position ahead of the 2019 Lok Sabha elections. However, the Congress is confident of storming back to power this time, hoping to encash the anti-incumbency against the Vasundhara Raje government. 
For Complete Coverage on Rajasthan Assembly Elections 2018, Please click here
Both the parties are facing internal dissension after ticket distribution. The Congress has to cope with infighting over leadership issues as well given the fact that both Sachin Pilot and Ashok Gehlot fancy their chances, in case the Congress emerges victorious in these elections.
To gauge the public mood, India TV is coming up with mega election conclave - Chunav Manch - on Wednesday in Jaipur.
The event will witness participation from top-ranking leaders from both the Congress as well as the BJP. These leaders will share their views on what makes their respective parties favourites in these elections
Stay tuned!
Watch: Rajasthan Assembly Election 2018: India TV's mega conclave 'Chunav Manch' coming soon