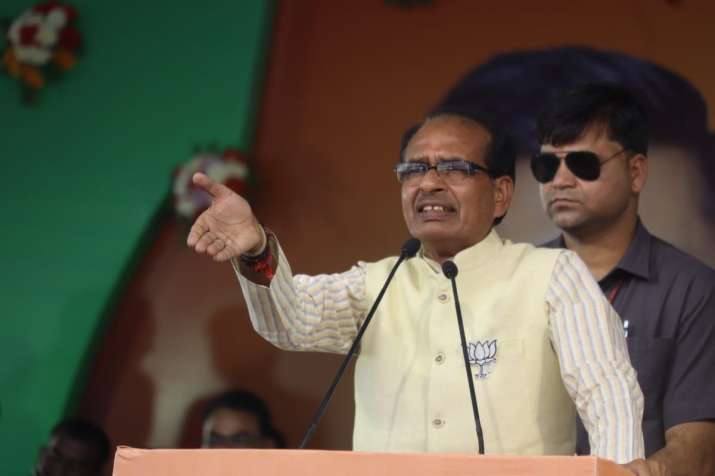 Shivraj Singh Chouhan is the 17th and current Chief Minister of Madhya Pradesh. On 29 November 2005, he replaced Babulal Gaur as CM. He has served as the Bharatiya Janata Party's (BJP) general secretary and as president of its Madhya Pradesh state unit. 
In 1972, when he was 13-year-old, he joined the Rashtriya Swayamsevak Sangh (RSS). Representing Vidisha in the Lok Sabha since 1991, he has been a five-time Member of Parliament. He, at present, represents Budhni constituency, in Sehore district, in the Madhya Pradesh assembly. 
Catch all the latest news about Lok Sabha elections 2019 HERE
To focus on the prevention of female infanticide in the state, in 2007, he had introduced schemes named as Ladli Laxmi Yojna, Kanyadhan Yojna and Janani Suraksha Yojna.
Corruption charges:
The Bhopal Court, in 2007, had ordered an inquiry against him and his wife Sadhna Singh in "Dumper scam". Allegedly, Singh's wife had bought four dumpers for Rs 2 crore and later leased them to a cement factory. The opposition demanded his immediate resignation. However, he refused to step down. 
In 2011, the Lokayukta report gave the couple a clean-chit. 
In MP Professional Examination Board (MPPEB) scam (Vyapam scam), the CM, on 30 November 2013, was again criticized for irregularities. As per reports, in selection tests for government jobs in the state, officials committed fraud. 
In the High Court, Vyapam admitted that 1020 forms were missing and in the exam, 346 imposters had appeared. To clear his and his wife's name, CM Shivraj Singh Chouhan took to Twitter and within a span of three hours, sent a series of tweets.
The matter is going on in MP court.