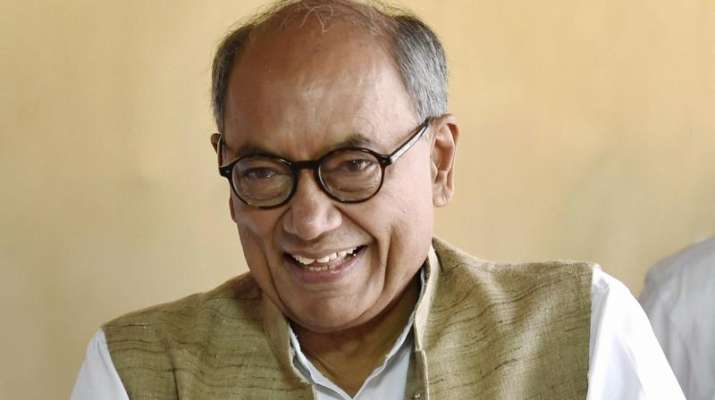 A veteran leader of the Congress party, Digvijaya Singh is a Member of Parliament in the Rajya Sabha and is also currently the General Secretary of the grand old party's All India Congress Committee.
For two terms from 1993 to 2003, he had served as the 14th Chief Minister of Madhya Pradesh, a central Indian state. Between 1980–84, he was a minister in Chief Minister Arjun Singh's cabinet.
Between 1969 and 1971, he was the president of the Raghogarh Nagar Palika (a municipal committee). After the 1977 elections, he became a Member of the Legislative Assembly (MLA) from the Raghogarh Vidhan Sabha constituency.
Catch all the latest news about Lok Sabha elections 2019 HERE
Interestingly, following the 1951 elections, his father had won as a member of the Legislative Assembly (MLA) as an independent candidate from the Raghogarh Vidhan Sabha constituency.
Later, Digvijaya was re-elected from the Raghogarh constituency. He became a Minister of State and later a Cabinet Minister in the state government led by Arjun Singh. He considers Arjun Singh as his mentor. 
Early Life:
He was born in Indore. He was educated at The Daly College, Indore. Singh completed his B.E. in Mechanical Engineering. In 1969, he was married to Asha Singh. She died in 2013. In August 2015, he married to Rajya Sabha TV anchor Amrita Rai.