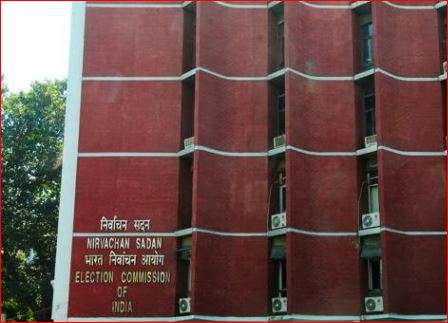 In a significations decision, the Election Commission (EC) has banned poll campaign through SMS and Whatsapp Call from 10 in night to 6 in the morning for the upcoming Assembly elections in Madhya Pradesh, All India Radio (AIR) reported.
According to the AIR report, the EC has made it clear that house to house campaigning, sending SMS or making Whatsapp call from 10 pm to 6 am, is violation of privacy of citizens.
The EC has urged all the political parties to respect the privacy of the voters. 
The report further said that the Election Commission is also planning to use social media platforms for the election related activities to attract young voters.
In Madhya Pradesh, there are over 2 crore 82 lakh young voters between the age group of 18 and 39 years in the State. 
Voting for 230 seats of  Madhya Pradesh Assembly will be held  in a single phase on November 28. Votes will be counted on December 11.