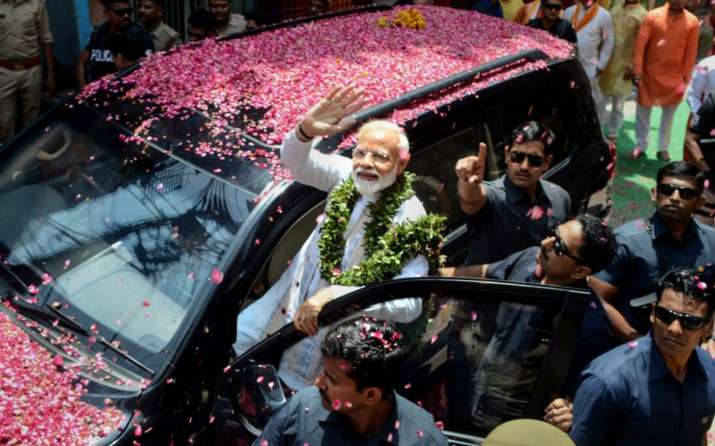 After filing his nomination papers for the Lok Sabha election 2019, Prime Minister Narendra Modi on Friday thanked the people of Varanasi. He urged voters to exercise their franchise to strengthen democracy.
"I am thankful to the people of Kashi. After five years, they have given their blessings to me again," PM Modi said.
PM said the "longest-ever roadshow" in Varanasi that started on Thursday evening and continued until Friday could have been possible only in Kashi.
"Some people are (saying) that Modi is winning, so there is no need to vote. Do not fall for it. Voting is your right and everyone must vote," PM said.
In 2014 general election, Modi won the seat by defeating Aam Aadmi Party's Arvind Kejriwal. Varanasi will go to polls on May 19 in the last of the seven-phase.
The general election is currently being held in seven phases from 11 April to 19 May 2019 to constitute the 17th Lok Sabha. The counting of votes will be conducted on 23 May, and on the same day the results will be declared.
Legislative Assembly elections in the states of Andhra Pradesh, Arunachal Pradesh, Odisha and Sikkim will be held simultaneously with the general election.
WATCH VIDEO: