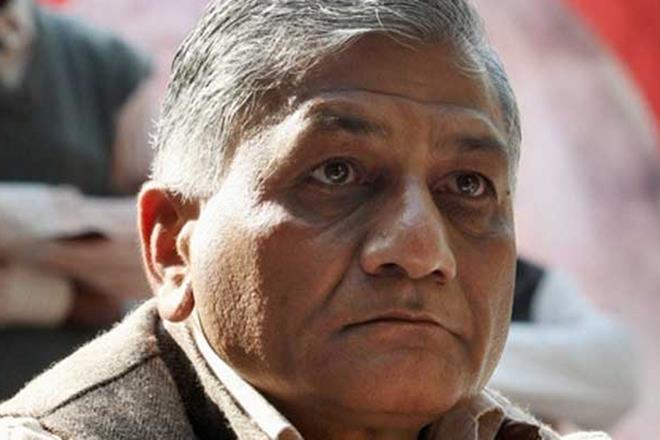 Commenting on Minister of External Affairs (MEA) Sushma Swaraj's recent decision of not contesting Lok Sabha elections 2019, Minister of State (MoS) VK Singh on Sunday said "she'll continue to get very important roles in future." 
"She's a senior and accomplished leader. She's done extremely well whichever appointment she was in and taking a decision is personal because of health issues. Quite sure she'll continue to get very imp roles in future," Singh said.
He also defended Swaraj for declining invitation from Pakistan for participation in the groundbreaking ceremony for a corridor to Kartarpur Sahib Gurdwara on November 28.
"Sushma ji has reasons which must be delinked from it. She's committed because of elections and health issues. To read too much into it is wrong. India's committed to ensure Kartarpur Corridor comes up fast and would like Pak to cooperate," Singh said.
In a series of tweets, Sushma Swaraj said that she was unable to travel to Kartarpur Sahib on Nov 28 and two members of Union Council of Ministers - Harsimrat Kaur Badal and H.S.Puri- will represent India at the event.
Talking about India's relationship with Pakistan Singh said that the country will not compromise on terrorism.
"It was made clear by our PM to Nawaz Sharif that creation of an environment conducive to peace is his responsibility. If you're going to aid terrorism it isn't possible to talk. For 4.5 yrs we've adhered to it, it's the most uniform policy we've followed," MoS said.