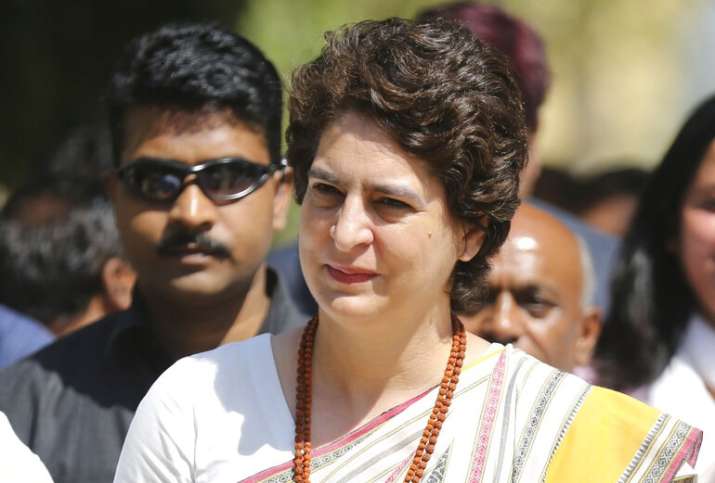 Congress general secretary from eastern Uttar Pradesh Priyanka Gandhi Vadra has explained why she chose to not contest from the Varanasi parliamentary constituency in the ongoing Lok Sabha polls. She said she could not afford to focus on just one seat.
For the unversed, had Priyanka Gandhi contested from Varanasi, her main rival would have been the prime minister, Narendra Modi -- sitting Bharatiya Janata Party (BJP) MP from the seat.
There was earlier a buzz that Priyanka would indeed fight the election from this seat and Congress chief Rahul Gandhi added fuel to it by saying he would like to keep the suspense.
Even Priyanka Gandhi said she would fight from Varanasi if the party leaders asked her to.
Congress leader Ajai Rai was eventually named the party candidate from the seat.
To this end, Priyanka, according to news agency ANI, on Tuesday said, "I took advice of all senior leaders of our party and colleagues in Uttar Pradesh. They firmly felt that I have responsibility here of looking after 41 seats. I felt that they [candidates] would be disappointed if I focused on only one place."
When Priyanka Gandhi was not named as the candidate, the BJP said she got scared of the eventual defeat at the hands of PM Modi.