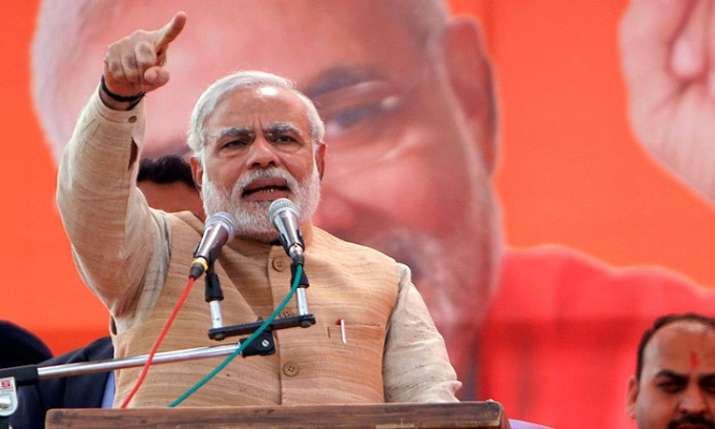 Prime Minister Narendra Modi on Sunday said India had a host of nuclear weapons and that it would not be cowed down by Pakistan.
The prime minister also, at a rally in Gujarat's Patan, had said it was India's threats of consequences that led to Pakistan releasing captured IAF pilot Abhinandan Varthaman.
"India has quit the policy of being scared of Pakistani threats. Haven't I done the right thing? Every other day they announced, 'we have a nuclear button, we have a nuclear button'. So what do we have then? Are those saved for Diwali?" PM Modi said, while addressing an election rally in Rajasthan's Barmer.
The tension between the two nuclear-armed neighbours -- India and Pakistan -- raised after the dastardly Pulwama terror attack. As many as 40 CRPF personnel lost their lives in an attack in Jammu and Kashmir's Pulwama on February 14. 
This led to the Balakot airstrike, following which IAF Wing Commander Abhinandan Varthaman was captured by Pakistan. He was after he shot down a Pakistani F-16 during an aerial dogfight after their jets violated Indian airspace and targeted military installations.
The pilot's release took place after some behind-the-scene discussions and Pakistan Prime Minister Imran Khan terming it as a 'goodwill gesture'.