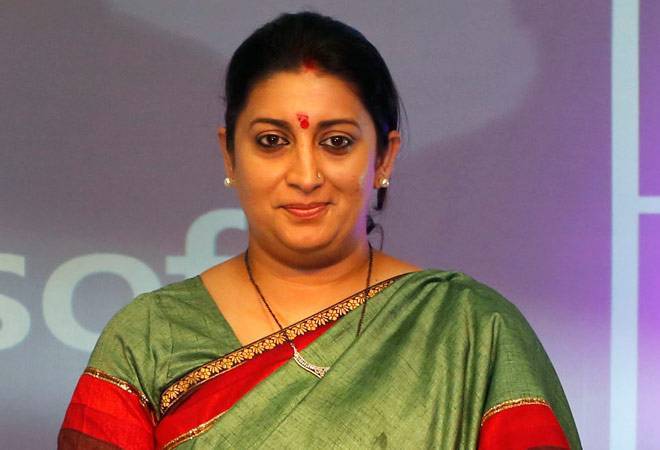 Union minister Smriti Irani on Thursday submitted to the Election Commission of India that she did not complete her graduation from the University of Delhi.
Smriti Irani is contesting the Lok Sabha polls against Congress chief Rahul Gandhi from Amethi Lok Sabha constituency. In her affidavit filed during her nomination, she said she passed secondary school examination in 1991 and senior secondary school examination in 1993.
The senior Bharatiya Janata Party (BJP) leader added she did not complete her Bachelor of Commerce (Part-I) a three-year degree course from Delhi university's School of Open Learning in 1994.
The declaration has stoked yet another controversy over her already-controversial educational status. In her affidavit for 2014 Lok Sabha polls, she had reportedly said she graduated from the university in 1994.
This had then triggered a row over the veracity of her claim, with the Opposition alleging she was not a graduate.
This, because Smriti Irani had made a contradictory declaration when she contested the parliamentary election in 2004.
As a candidate in 2004 election from Chandni Chowk in Delhi, Smriti Irani had declared that she had a Bachelor of Arts (BA) degree. "BA 1996 Delhi University (School of Correspondence)", she wrote in the column which seeks details of university education and the year in which the course was completed. 
Smriti Irani had also said at a media event in August 2014 that she had a degree from the prestigious Yale University in the US.
A case was then filed against the textiles minister in the Delhi High Court alleging she misrepresented her education qualification.