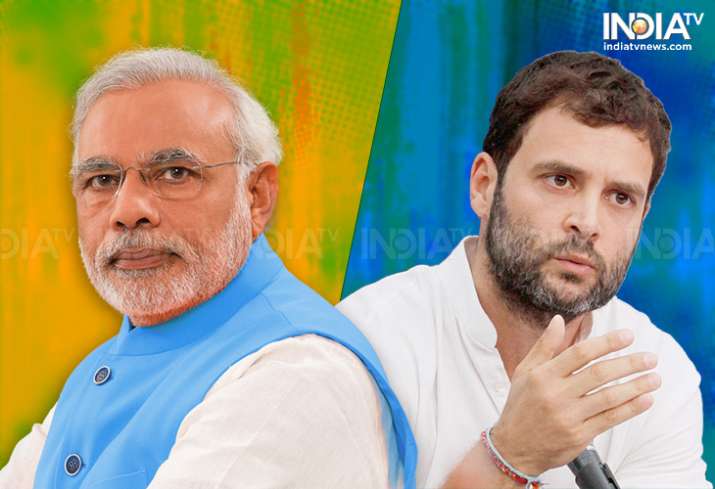 As the political blitzkrieg picks up, Prime Minister Narendra Modi and Congress chief Rahul Gandhi have upped the ante. In separate rallies in Bihar today, PM Modi and Rahul Gandhi trained guns at each other. 
Prime Minister Narendra Modi on Saturday charged the Congress with having placed vote bank politics above national interest while it was in power at the Centre. Addressing an election rally in Bihar's Araria, he said that "lies" were being spread about his government that its introduction of five per cent quota for the unreserved categories was a step in the direction of doing away with reservations.
During his rally in Bihar, Rahul Gandhi accused PM Modi of malgning the name of chowkidars across the nation. 
Meanwhile, a case has been filed in Allahabad High Court challenging Rahul Gandhi's nationality and educational qualification.