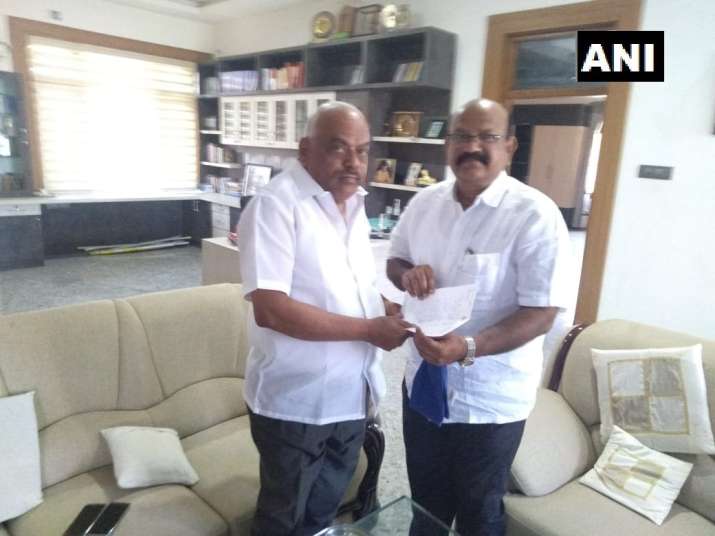 Congress MLA Umesh Jadhav on Monday submitted his resignation to the Speaker of the Karnataka assembly.
Party initiated disqualification action against him after he openly revolted against it and seen in Mumbai hotel with other three dissident MLAs.
The Bharatiya Janata Party (BJP) sources said he may join the saffron party soon and will contest Lok Sabha Elections 2019 from Kalburgi (earlier Gulbarga) constituency against Congress leader Mallikarjun Kharge.
Karnataka Pradesh Congress Committee (KPCC) president, Dinesh Gundu Rao: Dr. Umesh Jadhav's resignation was a forgone conclusion because he had already sold himself to BJP. He is leaving the Congress party for his selfish motives. He can be called a betrayer. #Bengaluru pic.twitter.com/6kf9Ad8vrU

— ANI (@ANI) March 4, 2019