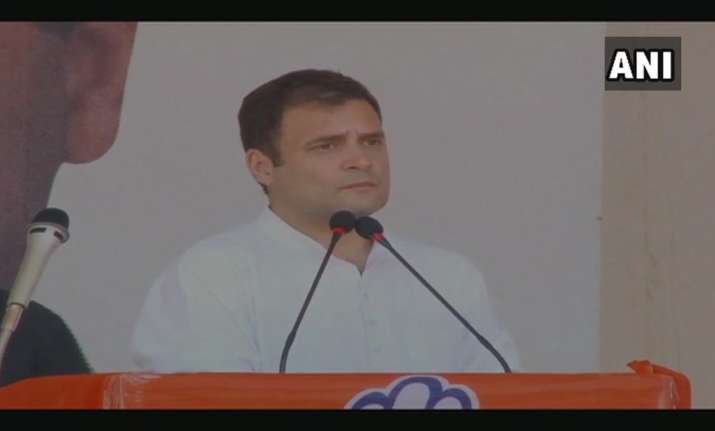 Congress President Rahul Gandhi said that his decision to contest the Lok Sabha 2019 elections from Kerala's Wayanad, apart from his parliamentary constituency of Amethi, is to send out a message to south India.
Addressing a public rally in Kollam, Gandhi said, "We want people to feel comfortable in the country. I chose Kerala because you (people of Kerala) are very good example of this. Your history of tolerance, understanding cultures is with openness and confidence."
"I wanted to give a message that India is not just one perspective, India is not just one idea, India is million & millions of different viewpoints, different perspectives and all of those are important to us," he added.
Hitting out at Prime Minister Narendra Modi, Gandhi said that the grand old party is open to conversation and will not force their ideology on anyone.
"As the Prime Minister said 'Congress mukt Bharat', meaning we'll erase idea of Congress from India. What Congress says to Narendra Modi is we don't agree with you. We'll fight you to convince you, you're wrong. We'll beat you in the election but we won't use violence against you," he said
Promoting Congress' Nyay scheme, Rahul insisted that NYAY money be sent to women.
"I insisted that the money from NYAY be sent to women because I knew that women were better at money. I know the men will not be happy with this," he said.
The Congress chief, speaking in English and with a Tamil interpreter on stage, said the money for NYAY will come from Anil Ambani
"The money for NYAY will come from the likes of Anil Ambani. Not honest businessmen, not fair people. We will make sure that those who have stolen from you pay you back," he said.