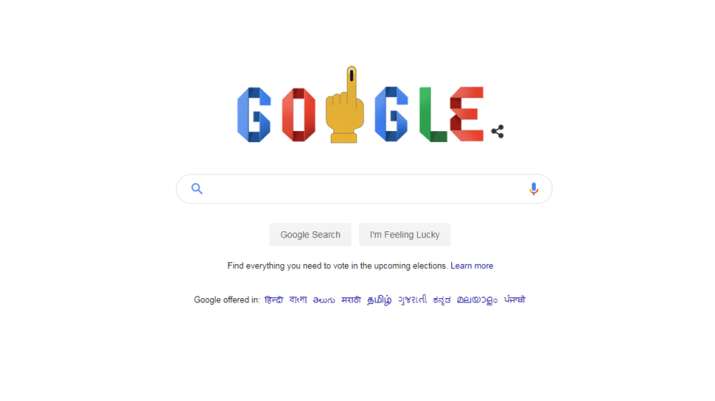 As India marks the second phase of voting in the crucial Lok Sabha Election 2019, Google once again recognised the ongoing mega poll exercise in India. It featured an inked finger in its Google Doodle to signify celebration of world's largest democratic exercise. 
On April 11 too, the search engine had the same Google doodle.
On clicking the inked finger, users are led to a page explaining how to vote during the Lok Sabha Election 2019. The doodle is only for India where the world's largest democratic exercise has kicked off.
The doodle page informs the first time voters and users to help them known how to vote in India. It says that people with their names in the voter list could cat their vote. Voters will be able to find all the information on the polling booth, along with contesting candidates, date of election and timing, along with identity card and Electronic Voting Machines (EVM).