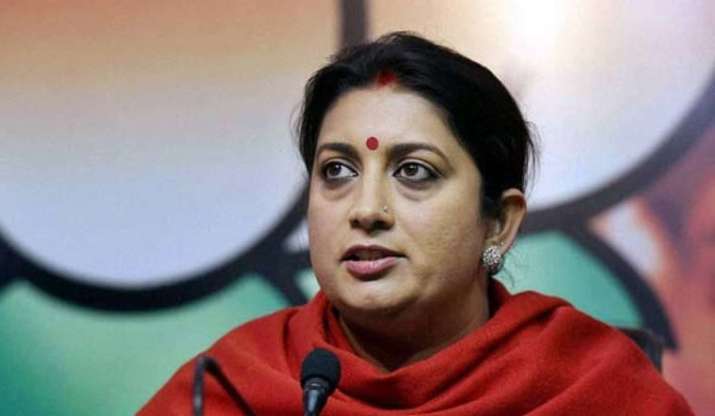 The Chief Electoral Officer (CEO) of Uttar Pradesh, Lakku Venkateshwarlu, has said that, in Amethi, the allegations of booth capturing leveled by Union Minister Smriti Irani are false.
On Monday evening, talking to reporters, the CEO said the charges leveled by an elderly woman in a video clip were found to be "baseless". The clip went viral on social media.
"Following the complaint, the sector officer, senior officials and even observers rushed to the booth and spoke to the polling agents of the political parties, other officials in the polling booth following which it was conclusively found that the charges in the video clip were fabricated. Due to prima facie allegations in the clip, the presiding officer was summarily removed while the probe was going on," he said, reported news agency IANS.
The video clip had created a huge controversy.
Alert @ECISVEEP Congress President @RahulGandhi ensuring booth capturing. https://t.co/KbAgGOrRhI

— Smriti Z Irani (@smritiirani) May 6, 2019
Smriti Irani is again taking on Rahul Gandhi in Amethi. She was one of the key candidates during the 5th phase of voting on Monday.
To constitute the 17th Lok Sabha, the general election is currently being held in seven phases from 11 April to 19 May 2019. On 23 May, the counting of votes will be conducted and on the same day the results will be declared.
With the general election, Legislative Assembly elections in the states of Andhra Pradesh, Arunachal Pradesh, Odisha and Sikkim are being held simultaneously.