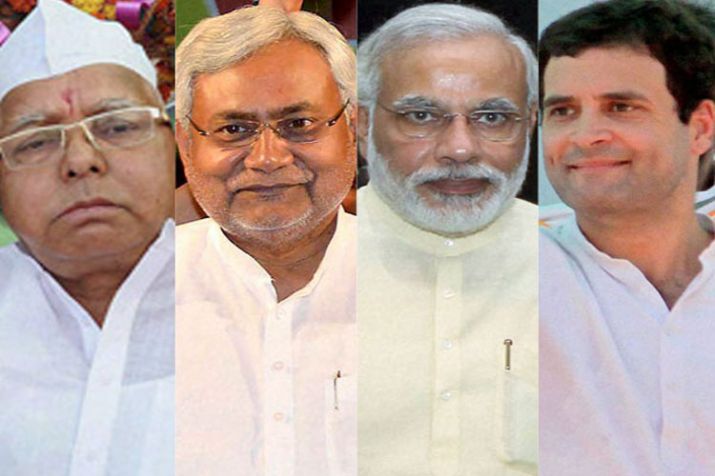 As the Lok Sabha elections 2019 draws closer, all the parties are scrambling to make it to the top spot. Having lost recently held state assembly elections in the five states - Madhya Pradesh, Chhattisgarh, Rajasthan, Telangana and Mizoram - the Bharatiya Janta Party (BJP) is leaving no stone unturned to woo the voters. The saffron party has recently announced a series of measures to pacify the anger of small business groups and farmers' community. From announcing an increased tax limit for small businesses under Goods and Service Tax (GST) to planning a cash hand-out scheme for farmers and offering 10% reservation to economically weaker section in general category, the BJP is doing its bit to win the support of "lower middle class' voter. The Congress on the other hand has been targeting the BJP over Rafale deal and farmers' plight. As both the big parties - the BJP and the Congress - competes to emerge victorious, regional parties assume greater significance in their endeavour. Let's look at the 2014 figures for Bihar, a state having 40 Lok Sabha seats, in the light of increasing importance of regional parties.
There were 6,38,00,160 electorates in Bihar in 2014 and out of that 3,53,04,368 exercised their franchise, taking the voting percentage to 55.33.
The BJP got 1,05,43,025 (29.86%) votes while the Rashtriya Janata Dal (RJD) secured 72,24,893 (20.46%) votes, claiming the second spot. Chief Minister Nitis Kumar's Janata Dal United (JD-U) managed to claim the third spot with  56,62,444 (16.04%) votes. The saffron party had come into an alliance with the lok Janshakti Party (LJP), gaining a considerable support. The LJP moped up 2295929 votes, securing the support of 6.50 per cent electorate.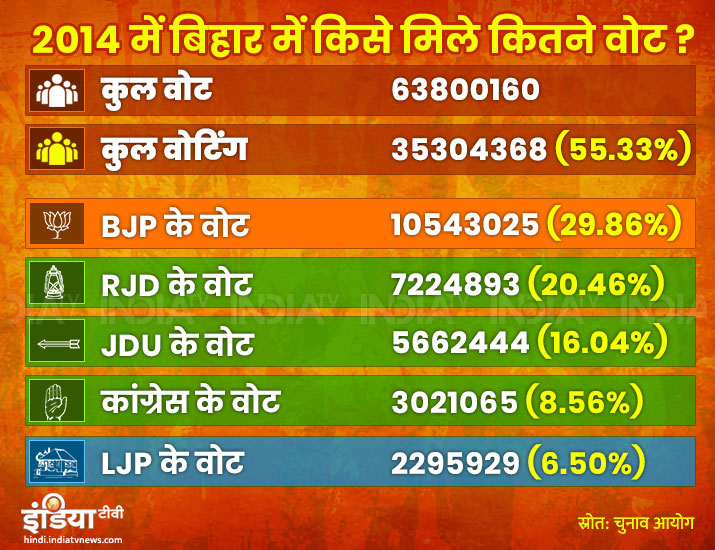 The BJP has entered into a pre-poll alliance with the JD(U) and the LJP for the upcoming Lok Sabha polls. Its another alliance partner Upendra Kushwaha has joined Mahagathbandhan owing to disagreement over seat sharing. Looking at the 2014 figures for the NDA alliance, the BJP is expected to grab a larger pie in Bihar. But the figures could also turn in different direction with the RJD, the Congress, former CM Jitan Ram Manjhi and Upendra Kushwaha forming an aalliance.