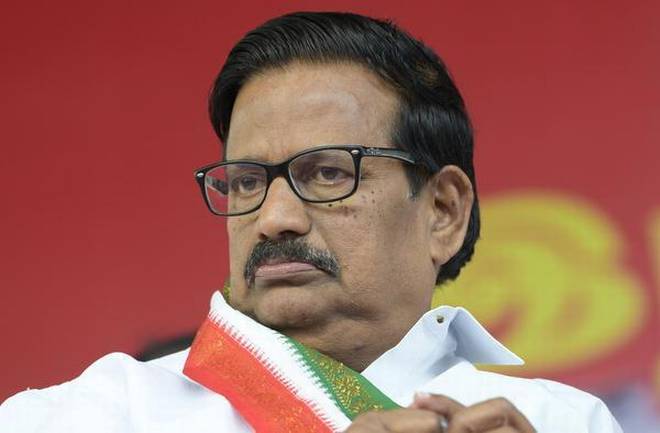 Tamil Nadu Congress chief KS Alagiri on Monday supported Makkal Needhi Maiyam (MNM) founder Kamal Haasan's 'India's first terrorist was a Hindu' remark and compared right-wing organisation Rashtriya Swayamsevak Sangh (RSS) with the terror group Islamic State.
"Hindu terrorist killed Mahatma Gandhi because Mahatma Gandhi refused their policies. The same way ISIS is also doing in their country. Both terrorism are same,"  Alagiri said. 
"Whether it is RSS, Jana sangh, Hindu Mahasabha, they all believe that they should destroy who is against their ideology, It's like how ISIS in Arab countries, even ISIS in those countries say that they need to eradicate the Muslims who doesn't believe in their idea," he added.
Alagiri said, "I support and agree Kamal Haasan's statement, not only 100 per cent but 1,000 per cent."
Do you agree with Kamal Haasan's statement "India's first terrorist was a Hindu"?#AajKaPoll

Read more at : https://t.co/o2OQNdC8i8

— India TV (@indiatvnews) May 13, 2019
Addressing an election campaign, Kamal Haasan said he was one of those "proud Indians" who desires an India with equality and where the "three colours" in the tricolour, an obvious reference to different faiths, "remained intact."
"I am not saying this because this is a Muslim-dominated area, but I am saying this before a statue of Gandhi. Free India's first terrorist was a Hindu, his name is Nathuram Godse. There it (terrorism, apparently) starts," he said.