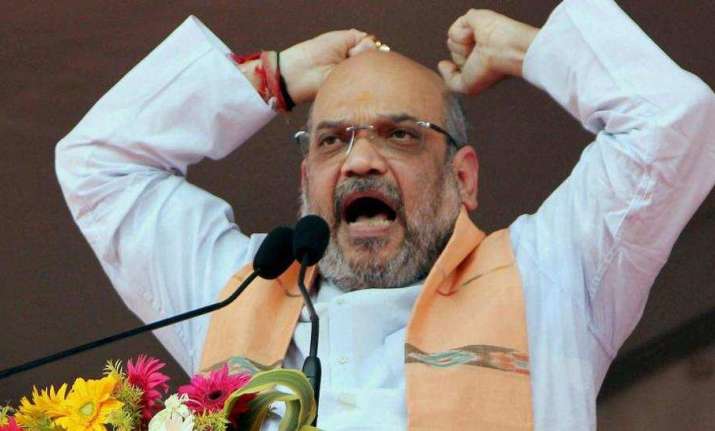 Bharatiya Janata Party (BJP) president Amit Shah will visit poll-bound Rajasthan on September 11 to attend four programmes being organised by the party.
During his one-day visit to Jaipur, Shah will be greeted on his arrival at the airport and from there he will be escorted by a motorcycle rally of party workers.
"Shah will reach Motidungari Ganesh temple from the airport. Thereafter, he will attend four programmes," PTI quoted party's state president Madan Lal Saini, as saying.
Catch all the latest news about Lok Sabha elections 2019 HERE
BJP president is scheduled to attend sahkarita sammelan, shakti kendra sammelan, prabuddhdjan sammelan. Shah is also scheduled to meet with public representatives of local bodies.
During the programmes, he will address party leaders, workers and intellectuals.
Ahead of the state polls, the party president is likely to visit Rajasthan on a few more occasions. It is pertinent to mention here that just a few months after the state polls, Lok Sabha elections 2019 will going to take place in the months of April-May to constitute the 17th Lok Sabha.