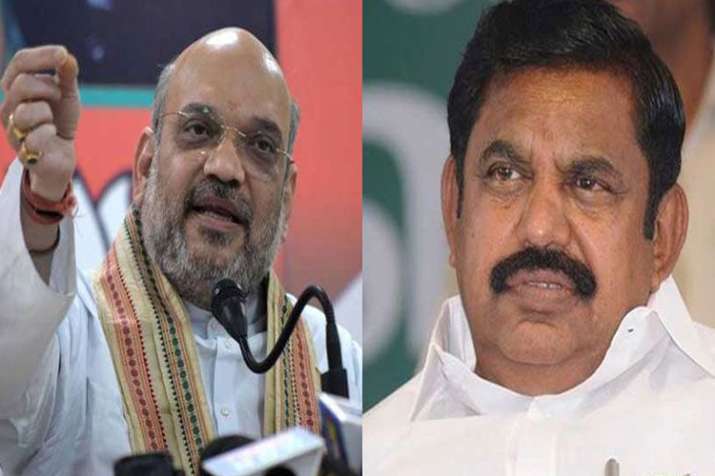 After an alliance with the Shiv Sena in Maharashtra on Monday, the Bharatiya Janata Party (BJP) is all set to form an alliance with the AIADMK in Tamil Nadu on Tuesday.
According to sources, both the parties have reached a common ground to form an alliance before the Lok Sabha elections 2019. General polls are scheduled to take place in the months of April-May.
Ending weeks of speculation and tottering on the brink, ruling allies BJP and Shiv Sena on Monday announced seat-sharing arrangement for the Lok Sabha and assembly elections, resolving to contest both together. 
"BJP and Shiv Sena have decided to contest both Lok Sabha and state election together. BJP will contest on 25 out of the 48 Lok Sabha seats, whereas Shiv Sena will fight on 23 seats," Maharashtra Chief Minister Devendra Fadnavis said at a press conference on Monday.
"We have been together for over 25 years because of our shared ideologies and spirit of nationalism. In 2014 elections, owing to certain reasons we had split, but later for the past nearly five years we are in alliance in Maharashtra and at the Centre," Fadnavis said.
WATCH VIDEO: