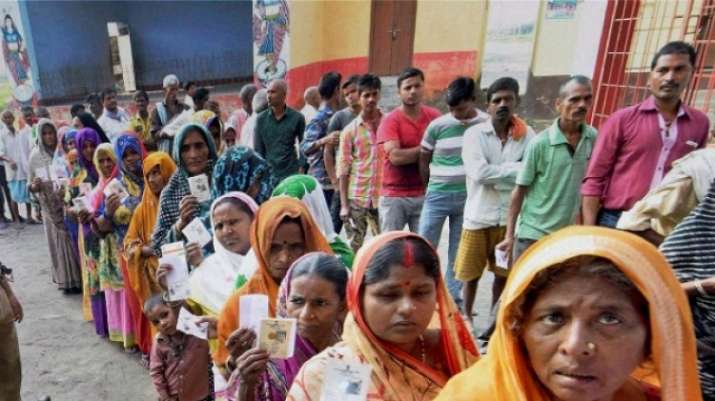 Nomination papers of 86 candidates were found valid after scrutiny for the fifth phase of polling to be held in five Lok Sabha seats of Bihar on May 6, an election department official said Saturday. Altogether 124 nomination papers had been filed for Sitamarhi, Madhubani, Saran, Muzaffarpur and Hajipur Lok Sabha constituencies.
Additional Chief Electoral Officer (ACEO) Sanjay Kumar Singh said 38 nomination papers, mostly of independents and candidates of unrecognised parties, were rejected.
A total of 21 nomination papers were found valid in Sitamarhi, 20 in Madhubani, 22 in Muzaffarpur, 12 in Saran and 11 in Hajipur, he said.
The candidates can withdraw their papers till April 22 after which the actual number of candidates in the fray could be known.
Prominent candidates whose papers were found valid included RJD's Raghuvansh Prasad Singh (Vaishali), BJP's Rajiv Pratap Rudy (Saran), BJP's Ajay Nishad (Muzaffarpur), LJP's Pashupati Kumar Paras (Hajipur), independent Shakeel Ahmad, BSP's MAA Fatmi and BJP's Ashok Yadav (Madhubani).
For the sixth phase polling on May 12, 25 candidates have filed their papers so far for eight constituencies, Singh said.