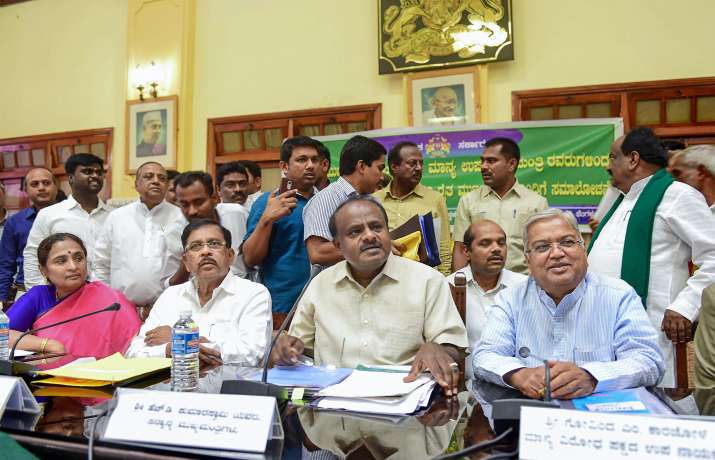 After days of hectic negotiations, the JD-S will get the Finance portfolio in Karnataka and the Congress the Home department, highly placed sources in the parties said.
The power-sharing arrangement between the two alliance partners is being finalized and is in the final stages, the sources added. 
The leaders of the two parties have held five rounds of talks here since yesterday to finalise the portfolio sharing arrangement between the two alliance partners. 
Sources said Congress chief Rahul Gandhi is on board on the issue and has spoken to leaders on phone from the United States, where he travelling with his mother, who has gone for a medical check-up. 
Earlier on Wednesday, Karnataka Chief Minister and JD(S) leader HD Kumaraswamy held talks with Congress leaders Ghulam Nabi Azad, Ahmed Patel and KC Venugopal over portfolio allocation.
 Kumaraswamy had admitted earlier to having "some issues" with the Congress over the allocation of portfolios in the new government.