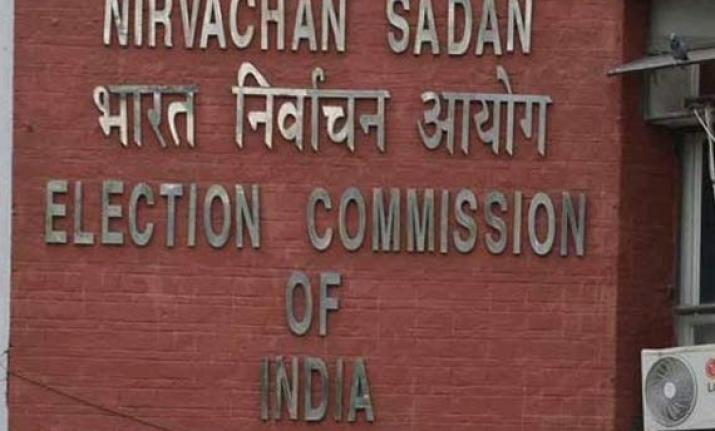 Chief Election Commissioner OP Rawat on Tuesday announced that Karnataka will go to polls on May 12 while counting of votes will take place on May 15. The elections in the state will be held in single phase.
The elections are being seen politically crucial for the ruling Congress as well as the BJP as Karnataka is the only major state where the Congress is in power at present and retaining it is crucial for the party morale ahead of 2019 Lok Sabha polls. The BJP is making a concerted bid to unseat the Congress. 
 Election Commission begins press conference on Karnataka elections: HERE ARE THE HIGHLIGHTS
11:26 am: Voting in Karnataka to be held on May 12, counting on May 15.
11:25 am: It will be a single phase election and the issue of notification would be on April 17, 2018
11:20 am: Video and CCTV coverage will be made available at the polling stations,
11:19 am: Commission gives utmost importance to the training of polling officers.
11:17 am: I urge the media to highlight in public domain, any violations of the model code of conduct, so that immediate and effective actions can be taken.
11:15 am: We will ensure that the people of the state participate in the polling process smoothly.
11:15 am: Law and order will be looked upon and there will be monitoring of people, there would be no room for anyone indulging in any sort of violence.
11:14 am: Use of environment friendly products is encouraged and the use of loud speakers in odd hours is prohibited: Election Commission on Karnataka elections 2018
11:13 am: Model code of conduct comes into effect immediately from now onwards, also applicable to the Union Government: Election Commission
11:13 am: Total number of polling stations in Karnataka is 56, 696 (an increase of 9%).
11:12 am: All polling stations will have EVMs and VVPATs deployed; special arrangements will be made for women voters: Election Commission on Karnataka elections
11:12 am: The Karnataka Assembly election will see special arrangements being made for women.
11:01 am:  Election Commission begins press conference on Karnataka elections.
10:41 am: Beside, the Congress and the BJP, the JD(S) led by former prime minister HD Deve Gowda is the third player in the fray.
10:34 am: The term of the current 224-member legislative Assembly ends on May 28.
Watch video: Election Commission announces poll dates for Karnataka Assembly elections