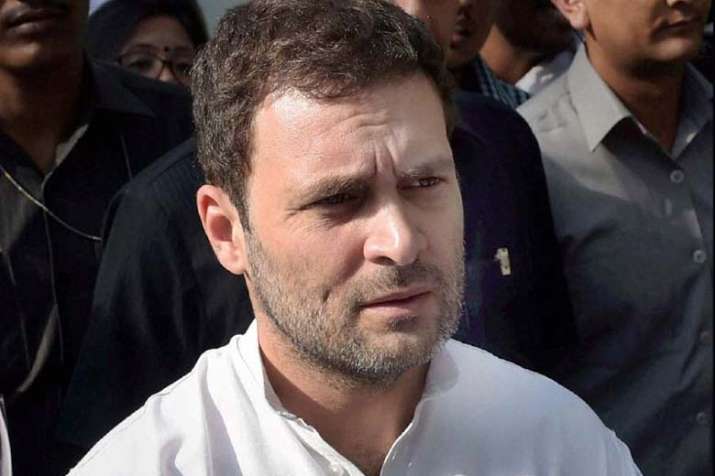 Accusing Karnataka Governor of colluding with the BJP, the Congress today said that it will observe 'Save Democracy Day' across the country on Friday to protest his decision to invite Yeddyurappa for taking oath as the new chief minister of the state.
The party said that its workers will hold protests at state capitals and district headquarters all across the country on Friday, May 18.
The party also added that state Congress chiefs have been asked to address press conferences and give memorandums to respective Governors to urge President Ram Nath Kovind to "safeguard democratic principles and the sanctity of the Constitution".
In a letter to party state units, Congress General Secretary Ashok Gehlot said that the party along with the Janata Dal-Secular had submitted a list of Karnataka MLAs, with the numbers more than the required number to form the government. 
"The Governor has not only undermined the dignity of his office, he has also acted in an unconstitutional manner. This dangerous precedent strikes at the very heart of India's democracy and portends grave consequences for all coming elections," Gehlot said.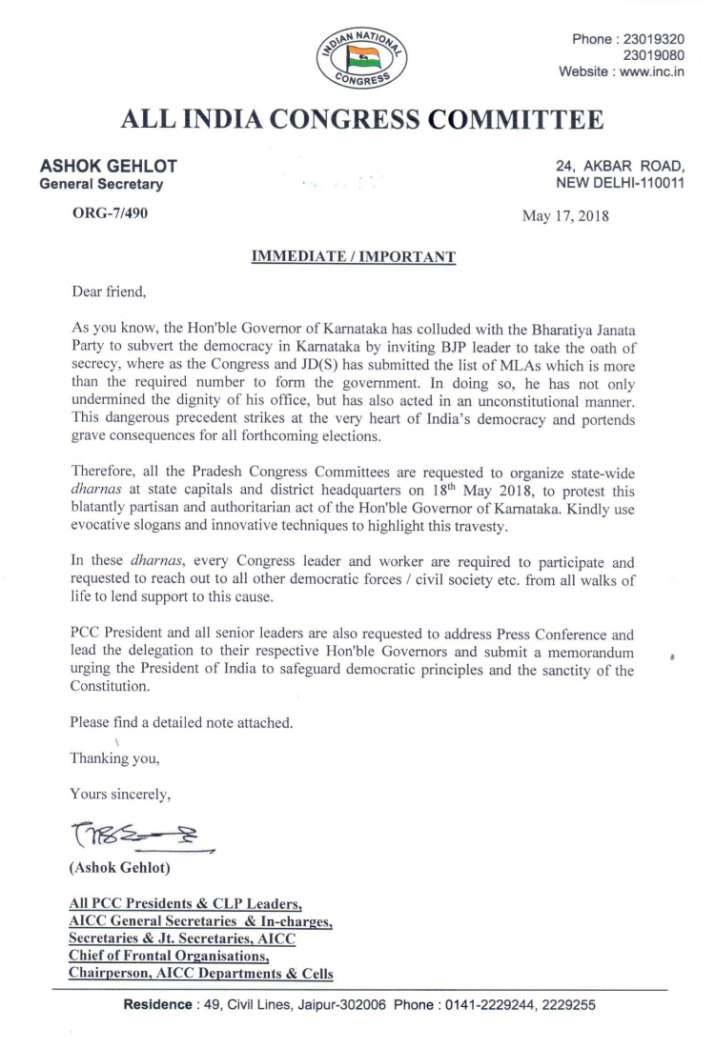 The state units have been urged to use "evocative slogans and innovative techniques to highlight the travesty" and also seek the support of civil society organisations. 
Congress leader Randeep Singh Surjewala said at a regular press briefing that the party will expose the misdeeds of the BJP, Prime Minister Narendra Modi and BJP chief Amit Shah and highlight the fact that democracy has been murdered in broad daylight by none other than the Karnataka Governor who had taken the oath to protect the Constitution.
Watch video: Rahul Gandhi criticises Yeddyurappa's swearing-in
(With IANS inputs)