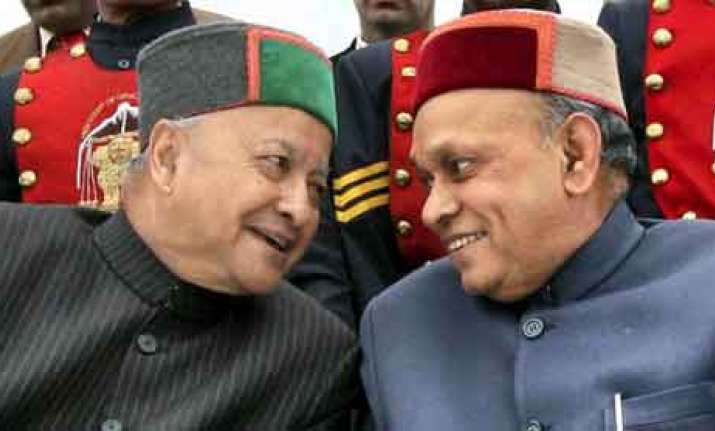 Bharatiya Janta Party (BJP) is poised to win the Himachal Pradesh elections with an overwhelming majority even as the party's chief ministerial candidate Prem Kumar Dhumal lost in Sujanpur to his former protege. 
With this win, BJP ousted Congress from another state, reducing it to just Karnataka, Manipur, Mizoram, Meghalaya and Pondicherry governments.  The results also mim!icked the exit polls, which predicted that BJP will get somewhere between 40 to 55 seats. 
But exit polls or not, BJP's win was set from the beginning. The Himachal Pradesh electorate has a history of playing the anti-incumbency card and flipping the party in power every five years. 
The high literacy rate in the state makes elections a widely participated event, which is also reflective in extra ordinary high voter turnout. This year a record 75.28 per cent of 50 lakh strong electorate practiced their right to vote. In 2012, the figure was around 73 per cent. 
The state has not voted same party to power since 1985. Last chief minister to be voted to power consecutively was Congress' Virbhadra Singh (1983, 1985). Singh was replaced by a former CM Shanta Kumar of BJP.  But his government was again brought down  in December 1992, resulting in an year long President's Rule. In Dec 1993, the power was transferred back to state when Virbhadra Singh was appointed as the Chief Minsiter of Himachal Pradesh. 
Since 1993, Himchal Pradesh has allowed BJP's Prem Kumar Dhumal and Congress Virbhadra Singh five-five years terms alternatively. 
Keepig the state tradition alive, the state has once again dethroned Congress and allowed BJP to rule but with a new leader at the helm.