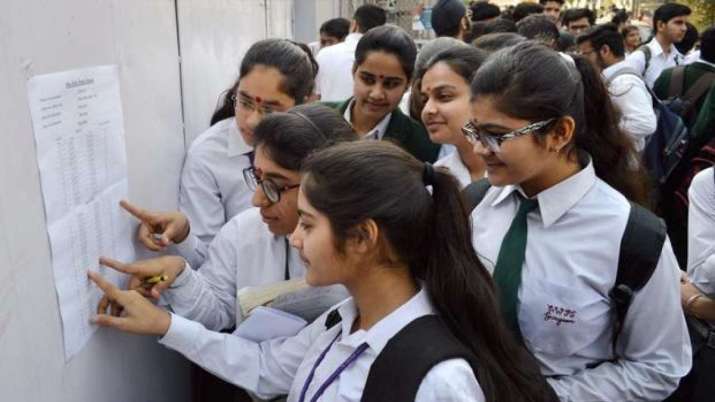 CBSE date sheet 2021: The Central Board of Secondary Education (CBSE) on Tuesday announced the official date sheet for the CBSE board exams 2021. Nearly 30 lakh students are set to appear for the CBSE Board exam 2021 this year. The CBSE exams for Classes 10 and 12 will commence on May 4 and will end on June 10, 2021. The CBSE result 2021 for Class 10 and Class 12 will be declared on July 15. 
Class 12 Board exams would be conducted in two shifts to reduce the number of days of the conduct of examinations, the CBSE said. In second shift, exams of the subjects which are not offered by the students of schools situated abroad will be conducted, it added. 
In second shift, exams on 4 days will be conducted. On these days, in morning shift, exams of Class 10 of man subjects will be conducted in which maximum number of exam centres will be used. During afternoon shift, only in few exam centres, exams will be conducted. 
CLASS 12 FULL DATESHEET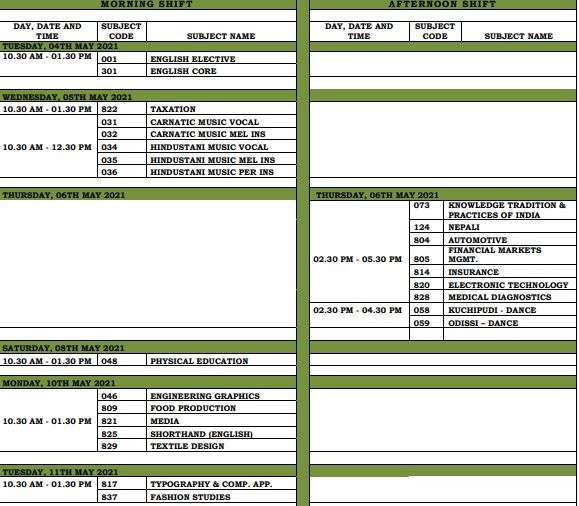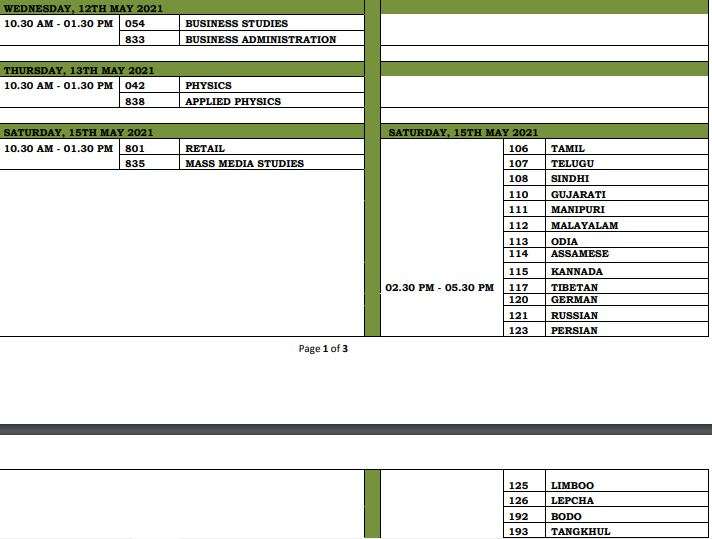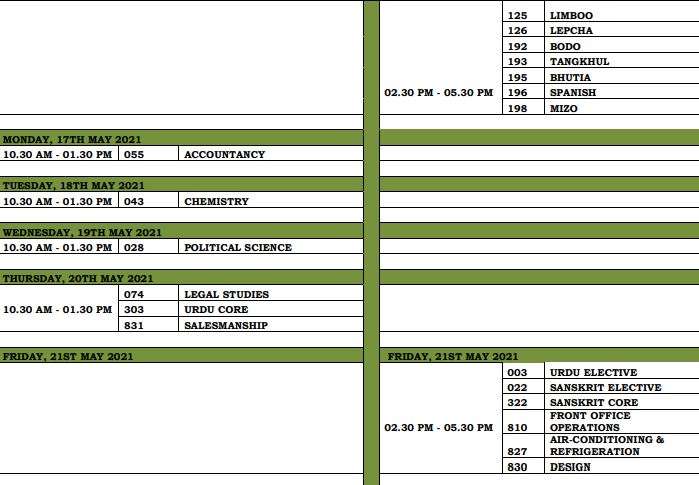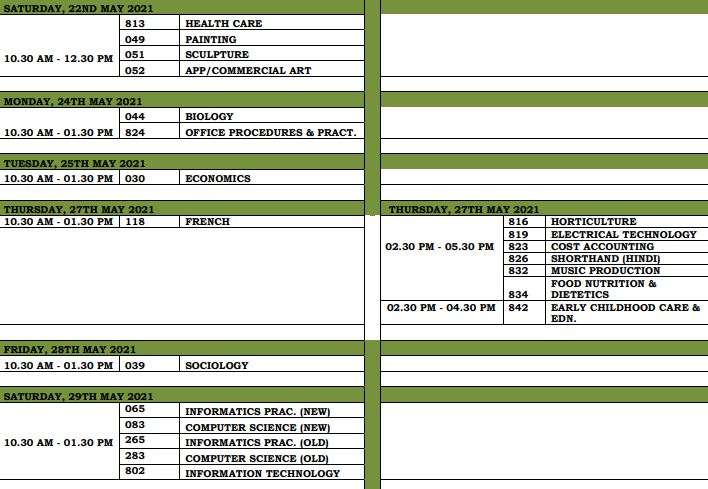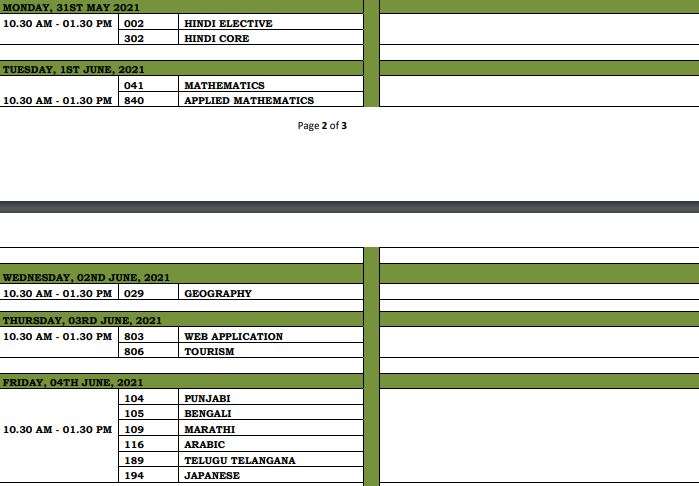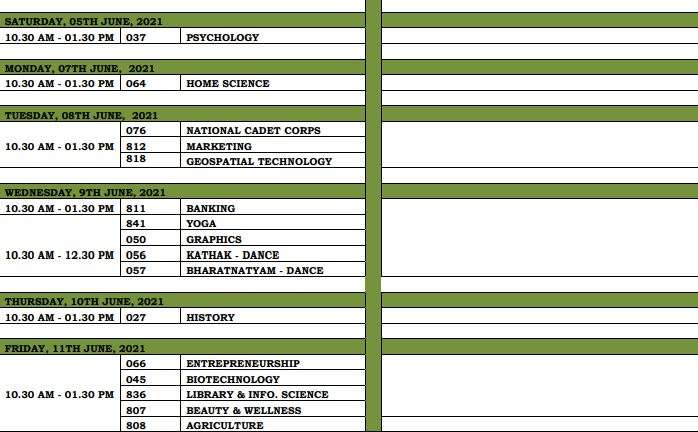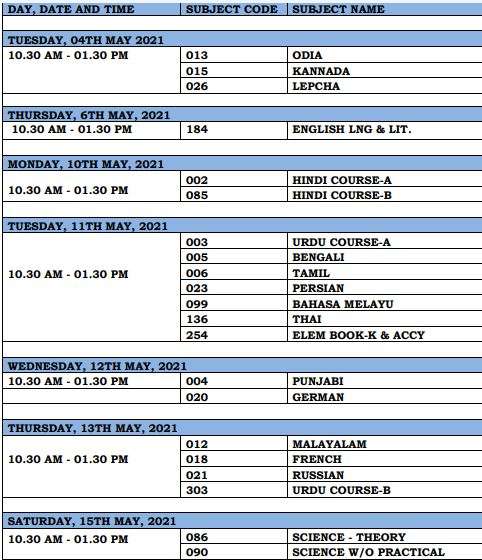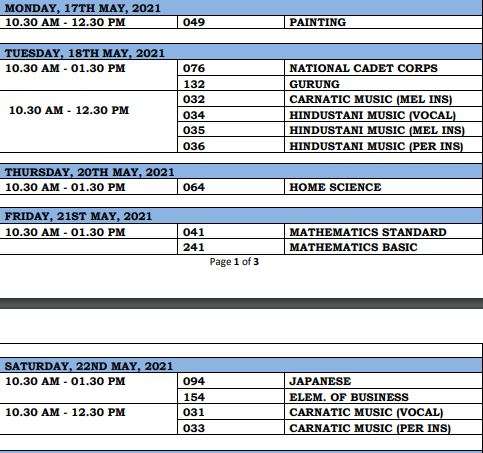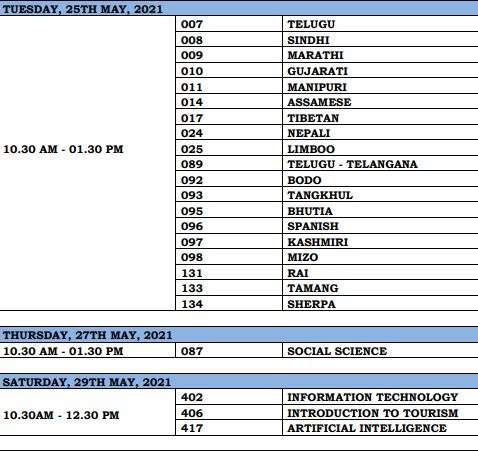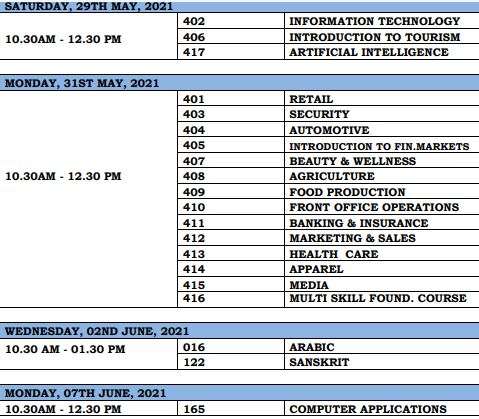 The CBSE said no school staff who had worked in morning shift will be given duty in afternoon shift, to de-burden them and keeping in view the coronavirus pandemic. This year, fewer dats are taken to conduct the examinations from last years. In 2020, exam schedule was of 45 days. However, in 2021, exam schedule is of 39 days. Accordingly, 6 days less is taken to conduct exams in 2021, the CBSE said. 
In Class 10, examinations of 75 subjects and in Class 12, exams of 111 subjects will be conducted. The CBSE said that the datesheet has been prepared in a manner that on any day, total number of students in an exam centre would not be more. This will help the exam centres in strictly following the COVID safety norms and management of the examination, it said.
RELATED VIDEO