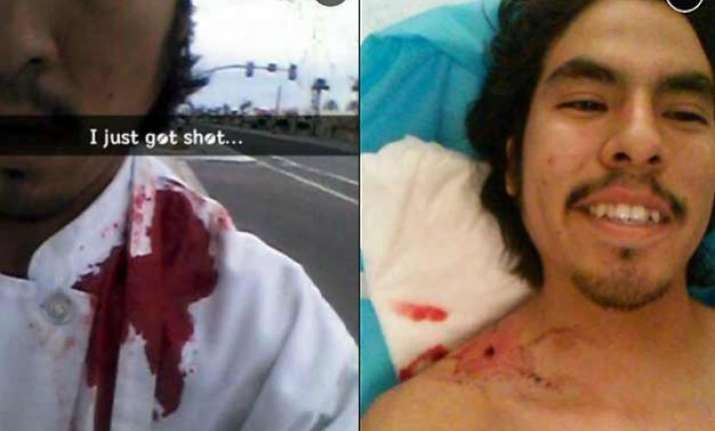 20-year-old US student got shot - posted 'selfie' first!
If and ever there would be a 'selfie' contest, this guy surely can take away the champions trophy!
Arizona-based 20-year-old student and restaurant worker Isaac Martinez was shot during the deadly Arizona rampage this week, but instead of calling 911 for help, he reached for his cell phone to click a selfie!
Isaac who was shot in the shoulder was bleeding profusely, as it seems from his blood stained t-shirt in the pic.  But he didn't stop there, while on his way to the hospital Isaac posted a series of bloody selfies on his social media account 'SnapChat'!
"I was the only one injured. Everyone else was unharmed. Overall, I'm glad it went the way it did rather than any other way," the 20-year-old posted.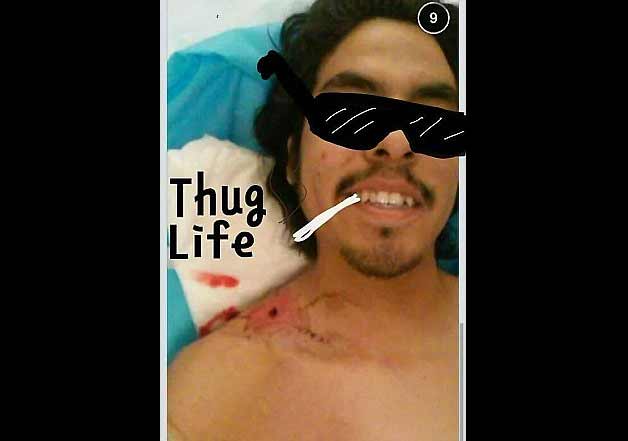 Once he lay in the hospital bed, he sneaked a chance to click a quick selfie. Realizing what has been actually going on, his friends and followers then made his selfies viral.
One of his friends even tried to pull off a meme, by editing one Isaac's selfie and placing a painted-on cigarette and dark sunglasses along with the caption that read "Thug Life".
This isn't the only weird 'selfie' incident, few days back a Sri-Lankan guy was thwarted for posting a selfie with his father's dead body.
See images here: What was he thinking? Sri Lankan guy posts 'selfie' with dead father's body!