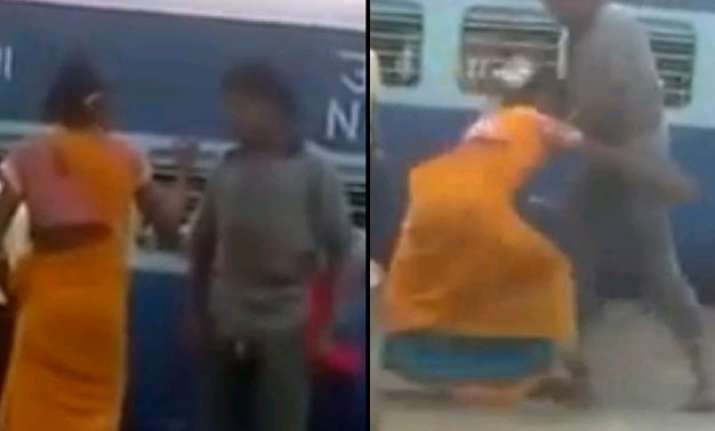 The otherwise 'abla' Indian woman is known for donning the avatar of Maha Kali whenever the situation demands her to be. In this case, the lady has turned out to be a hardcore wrestler during an argument with a man on the railway platform.
The guy, even in his dreams, would have never imagined her to act like this!
The sudden punch and the crazy spine-buster is something out of the world you will see in this video. Mr Rahul Gandhi, who is nowhere to be seen nowadays, will be glad to see that women empowerment has come so far after owing to his hard work and efforts… oh wait!
After watching this video, every guy or man would think 100 times before getting into a fight, quarrel with the 'Kali Maa' of this great country.
Now, women can land epic WWE finishers on men who bother them at railway stations.
Watch video. Respect women!