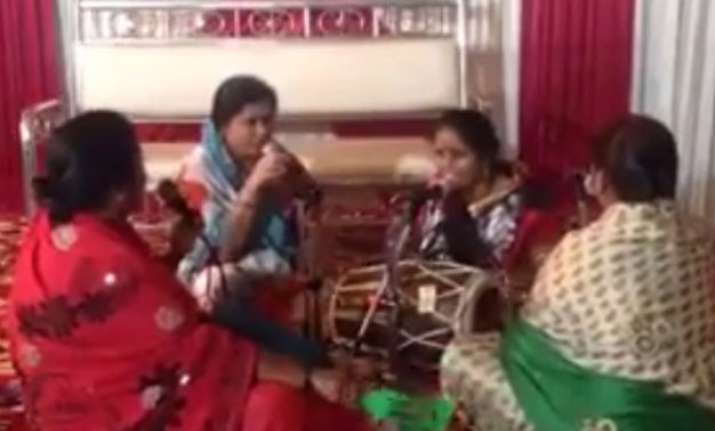 New Delhi: Singer/rapper Badshah, while writing or singing the 'DJ Waley Babu' song, would never have imagined that one day his number will be converted into a 'bhajan'.
The song which ruled the chart of party numbers and made every youngster go crazy dancing, can now inspire you to search for nirvana.
No it's not an exaggeration. The latest version of the song featuring four ladies sitting on the floor and singing the song like a bjahan with Tabla and other instruments will certainly make you believe our words.
The video has gone viral on social media sites. The new version has received over 9 million views and 21,000 shares within 24 hours of being posted on Facebook.  The source of video remains unknown and it caught the attention after being shared by a page of Facebook user.
Let's get drowned in the sea of 'bhakti' for the first time with 'Dj Waley Babu' here.
Watch the video