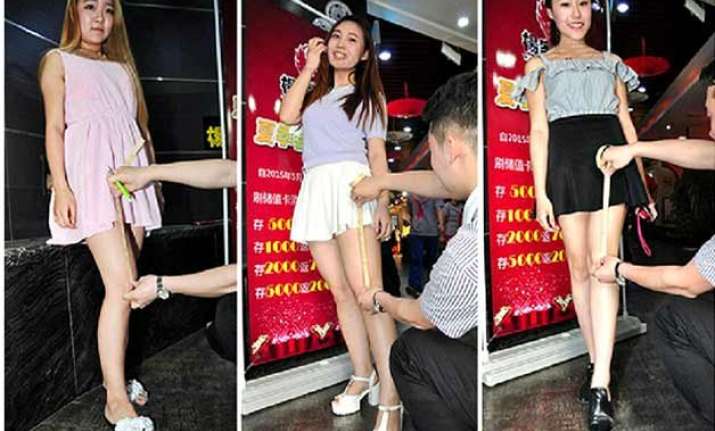 A restaurant in China is turning heads for ushering in this super wacky promotional offer! If you happen to visit Yang Jia Hot Pot in a short skirt or a miniskirt, the chances are that you might end up getting a discount on your bill. 
The business mantra is clear. The shorter your skirt, the bigger the discount for you! One of the restaurant's spokesperson explained that if a girl wears a skirt that's 12 inches above the knee; she is treated with a fabulous 90% discount. And, if you happen to settle down for a skirt which is just 3 inches above your knee, you only get a 20% discount. Smart promotion.
When Eason Yang, founder of Yang Jia Hot Pot realised that it was low-season and not many sales were happening, he decided to boost his sales with this campaign. And it has actually worked. The promotion has already bought them 50 tables on one day alone. That's some business strategy. 
Thank god this was China and we hope our Indian restaurateurs don't come up with their own version of this (just imagine, if you get a discount for the longest ghoongat!!).
Image courtesy: Daily Mail UK 
Story input: Daily Mail UK