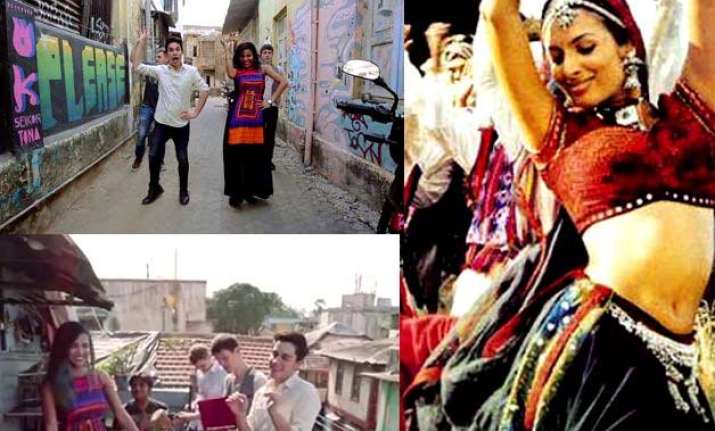 'Variety is the spice of life.' Keeping this in mind, music producer and filmmaker Kurt Schneider, Sam Tsui along with Vidya and Shankar Tucker has given all new urbane touch to 90s popular item number, 'Chaiyya Chaiyya'.
The youngsters in the video have reworked on the AR Rahman number wonderfully and added a fresh touch to the song that made Shah Rukh Khan a dancing star and gave a kick start to Malaika Arora Khan's career in Bollywood.
While the song in past was shot on top of a train, in its new avatar you can see people dancing on the street of 'Aamchi' Mumbai.
With foot-tapping beat, the song is the perfect fusion of Indian (Rahman's Chaiyya Chaiyya) and western music (Michael Jackson's 'Don't Stop'). It's peppy, fun and pleasing.  
The video, which was also grabbed King Khan's attention, has already received over 1.83 lakh views in a span of one and half day.
Shah Rukh Khan took to his Twitter handle and posted: "@phanogen: https://youtu.be/yHA9lxVhNdo  @iamsrk @KurtHSchneider made an amazing mash-up of Chaiya Chaiya. How capital is this….enjoyed it."
If you are yet to listen it then don't worry, grab your earphones and listen to it here...
And we are not yet done! Listen to there two popular songs here…