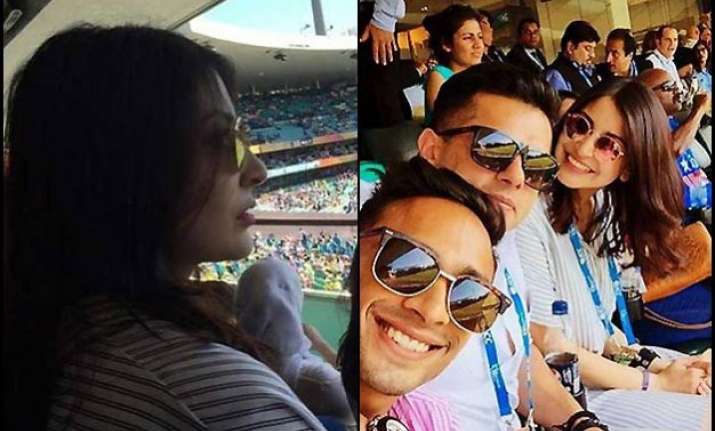 Bollywood damsel Anushka Sharma might be capable of drawing big bucks by using her charm on silver screen but sadly this has not worked when it comes to the game of cricket.
We are talking about her being spotted today in the stands at the Sydney Cricket Ground among the thousands of Indians, cheering for Team India and in particular her man in blue, vice-captain Virat Kohli.
Cricket analyst Rajesh Khilare shared a picture on Twitter of the actress cheering for the team, fabulous in a striped monochrome outfit.
However, what should be a case otherwise, it seems like the lady love of Delhi boy Virat Kohli, again proved to be unlucky for the Indian Team. This becomes apparent if we take a look back at the history of India team's performance in the previous matches.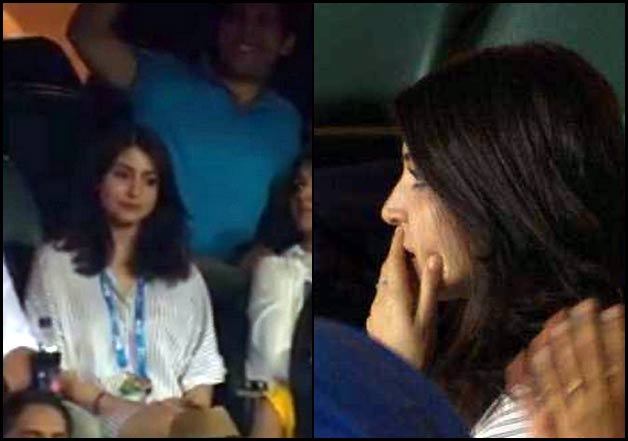 Last time when she joined Virat during the New Zealand tour in early 2014, India lost the test as well as one-day series both. Likewise, when she flew to England in mid 2014, India lost the test series 3-1 although won the 5-match one day series 4-1.
Also, when she went to Australia during the test series down under, the result was same. India lost the test series 2-0 and tri-series as well. But it was only Virat Kohli who performed in the tour with a couple of centuries.
Virat and Anushka have been dating for some time now and have been open about their relationship recently, being spotted together frequently.