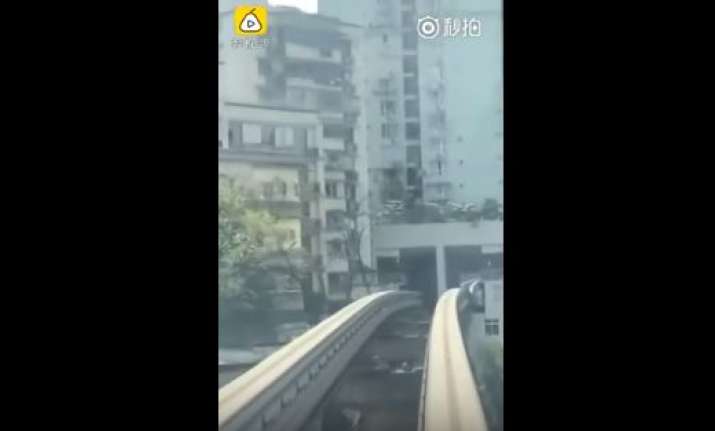 You must have had train journeys through tunnels and hills but do you know that there exists a train that passes through an apartment building.The Chongqing Rail Transit Line 2 is quite a hit on social media in China. It is one of the most famous attractions in Chongqing as it takes you on a ride through an apartment building.
Let's take you on a virtual journey through a video posted by People'Daily China on YouTube. The clip shot from inside the train shows it entering the building and crossing a series of pillars. The video also shows the train moving up and down the subway tracks, giving a roller coaster feel.
This unique train has been in operation since 2004 ferrying passengers through complex metro rail network. However, if you think this train journey is all about fun, then you are probably wrong. It has its own disadvantages. Last year, a blanket flew and landed onto the tracks bringing the train to a halt. The driver had to remove the blanket using the stick only after which the train was able to move.
The city is not only famous because of this train. Have you not heard about the double lane road on the roof of a five-storey building? Flyovers and mind-boggling pedestrian bridges are also Chongqing's other attractions.
For all latest news, keep checking our Facebook page