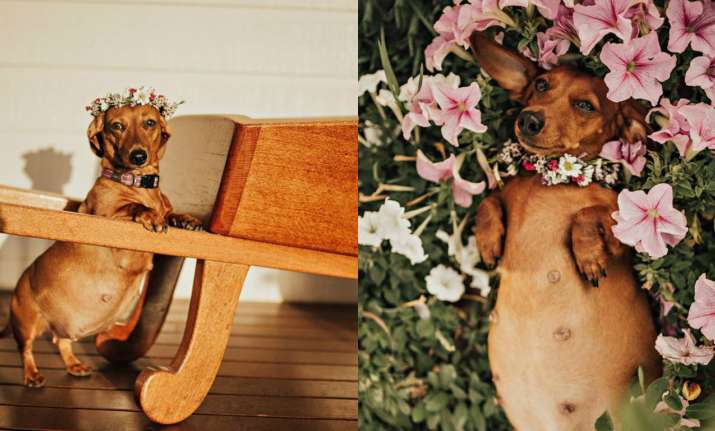 Photo shoots are not the latest trend but it has surely become a craze now. Earlier, it was limited to just weddings or special occasions but nowadays, we have photo shoots to celebrate simple yet big joys of life. From pre-marital photo shoots to maternity shoots, people want to capture all the moments on camera. Just like humans even Cindi, the miniature dashchund got her own maternity photo shoot. 
Cindi's owner Vicki Miller who is a professional photographer organised a photo shoot for her. The Australia based photographer shared the pictures on Facebook on November 13 and they instantly went viral. Miller while speaking to 9 News said, ''It makes women feel good about themselves when it's such a miracle of life, and I just wanted Cindi to have the same thing.''
Miller said that her five pups will also have their own photo shoot. ''1k likes in 20 minutes tells you just how freaking cute and funny these are,'' commented a Facebook user. ''She is soooo beautiful Vicki Miller Pugh can't wait for baby photos,'' comments another.
What are your thoughts about these photos?