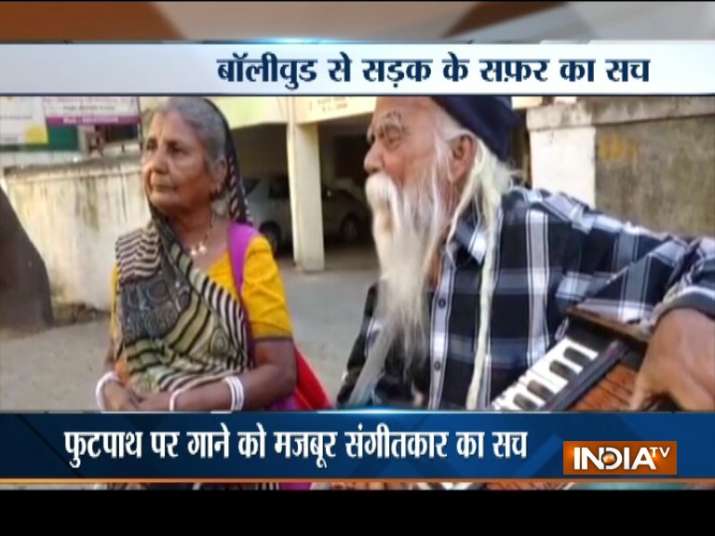 A video of a veteran singer named Keshavlal who has been claimed to have played harmonium in the movie Nagin (1954), but now earns a living by singing on the streets of Pune, is doing the rounds on social media and has gone viral. However, an India TV has succeeded in discovering the man. Also, the footage of the interview with Keshavlal has been telecasted today on India TV's Aaj Ka Viral show.    
There are several claims that have been made regarding the elderly singer and one such claim is that he has worked with renowned music-composers like Laxmikant-Pyarelal, V. Shantaram and renowned singers like Hemant Kumar.  
Upon finding the man, reporters discovered that for the past 32 years, Keshavlal his wife Sonibai have been living a life in misery and finding it hard to even earn a proper meal. Keshavlal said that he never went down to beg and instead sang songs on the streets to earn a living. 
After getting asked about the reason of this stage of life, Keshav said he never want to come down to the footpath but due to hard luck and his children being alcoholic, he and his wife had to live their life by playing harmonium and singing on the streets. 
To know the whole story of Keshavlal, watch the video here: