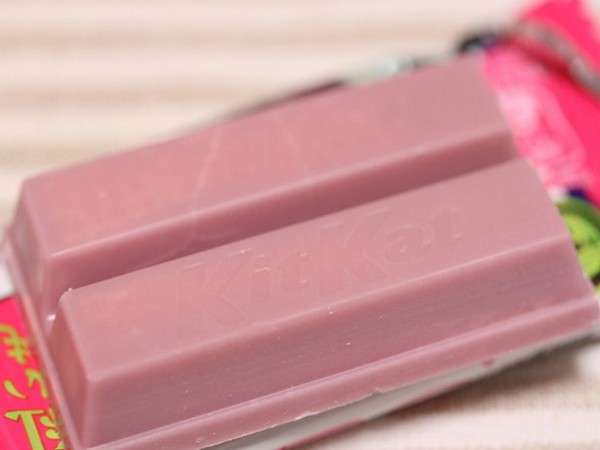 How would you react if someone gifts you pink KitKat? You would now ask us, how is this even possible. Let's tell you a secret, one of favourite evening hunger snacks - KitKat - is now available in Pink colour too. Yes, the four-finger wafer bar, which until a while now, has only been available in milk, white and dark chocolates is now available in pink chocolate too to satiate the taste buds of millennials.
This Nestle chocolate, which gets its colour from ruby cocoa beans, is soon going to be launched in Europe, with its entry into the United Kingdom this month, according to the cosmopolitan.com.Officially known as KitKat Ruby, the chocolate has already made its debut in Japan and Korea, where they're known as KitKat Chocolatory Sublime Rub. According to itv.com, these beans, which are found in the Ivory Coast, Ecuador and Brazil, "don't contain any artificial flavours or colourings". The company describes this new Ruby variety as "a tension between berry-fruitiness and luscious smoothness".
And if you are thinking that this is the first unusual KitKat flavour from the Swiss company, well then you're wrong. Earlier this year, the company had launched lemon drizzle KitKat. And, there is also one KitKat Chunky, which comes in a New York Cheesecake variety. 
(With ANI inputs)
For all latest news, keep checking our Facebook page