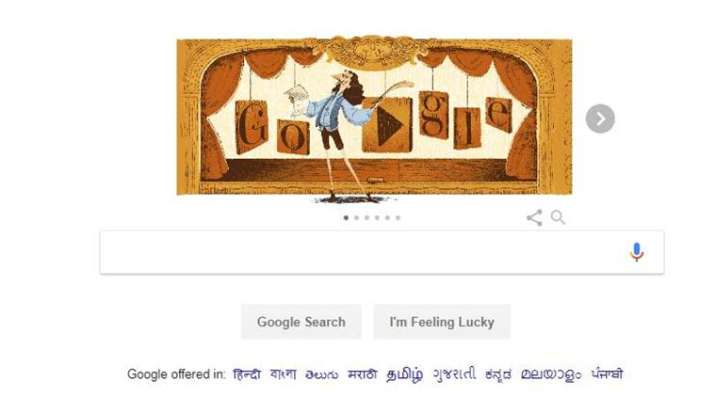 Search giant Google, on Sunday, dedicated a creative Doodle to honor the life and work of actor-cum-playwright Molière. He is known as to be the world's first comic dramatist and one of the greatest artists in the history of French theatre and contributed to the world of art immensely. On this day back in 1673, Moliere premiered his final play, Le Malade Imaginaire (The Imaginary Invalid). The play was a three-act satirical comedie-balle and was based on medical profession.
In the play, the French playwriter played the title role of Argan, a hypochondriac who tries to convince his daughter to sacrifice her true love and marry his doctor's son to save on medical bills. The Doodle gives an insight into the play's most memorable scenes and also his other plays like School for Wives, Don Juan, and The Miser. Moliere went on to write a number of classic plays, however, his religious satire Tartuffe was banned by the court of King Louis XIV immediately after its first show in 1664. It was after five years that the ban was lifted and was acknowledged as a masterpiece.
Talking about Moliere, he was born in Paris in 1622 as Jean-Baptiste Poquelin, to a successful carpenter and upholsterer in the royal court. After dealing with hardship for a major period of his life, Moliere's talent got appreciated and his work still inspire today's generation of comedians, humorists and satirists.
For latest stories and viral videos breaking the internet, check out our BUZZ section!