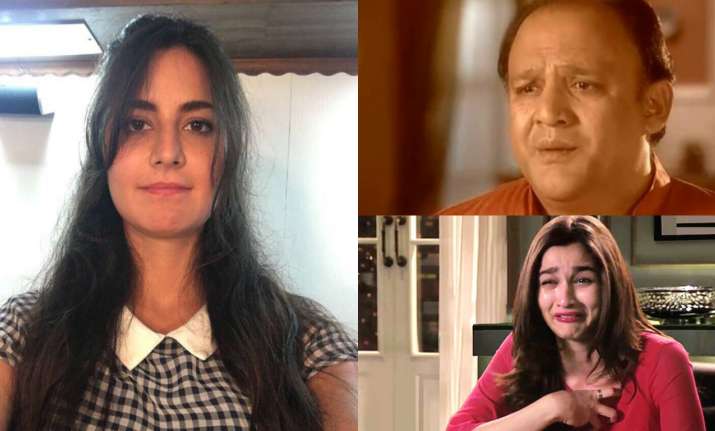 In the era of social media, trolling is not a new phenomenon for Bollywood celebrities. If you think that life becomes easy after being famous, then you are probably wrong. Once a person rises to fame, then his each and every move comes under strict surveillance of netizen and we don't have to prove this. Right? Sometimes, the trolling is over a statement and most of the times it is about skin show. But many times celebs have become victims of trolling for hilarious reasons. We have compiled a few of them to make you ROFL.
Katrina Kaif
Katrina recently became part of memes when Priya Prakash Varrier's wink video went viral. People started comparing her expressions with Katrina's expressions and the results were epic.
Priyanka Chopra
The Quantico star wore Ralph Lauren's trench coat gown at Met Gala 2017 and looked stunning. Twitterati were quite amused with her outfit and her dress became talk of the internet. Trust us, there was no escape route for the actress, who even shared a meme on her social media account.
Sunny Pa ji: Apna luck pehen kar chalo

Priyanka: Poore gaon ka luck pehen kar chalo pic.twitter.com/5mSWqANvAf

— Thought Gun (@ShootinThoughts) May 2, 2017
Alia Bhatt
Netizen started schooling Alia Bhatt when she made a blunder on chat show Koffee with Karan. When the host Karan Johar asked her the name of president of India, she replied, 'Prithviraj Chauhan'. With no time, she became a part of memes and jokes, however, her PR did damage control with the AIB spoof.
Ultimate #AliaBhatt memes to tickle your funny bone! #Lol https://t.co/QqToD8FWsQ @ArvindPareek15 #Bollwyood #Funny pic.twitter.com/wTKaFNF7Ma

— CloudWalker (@CloudWalker_TV) October 23, 2015
Ameesha Patel
Typo errors can really be funny at times and Ameesha Patel commits it more often.  Here's a tweet from 2015 when she wanted to 'Eat London Heathrow airport'. In another tweet, she wanted to post some iPods.
Eat london Heathrow airport pic.twitter.com/fpaOb2axkz

— ameesha patel (@ameesha_patel) October 27, 2015
Ok tweethearts.. Love u but gotta leave u.. Will chat later n post some iPods if I find some new unseen ones .. Love u guys..

— ameesha patel (@ameesha_patel) October 27, 2015
Alok Nath
A meme on Alok Nath hit the internet suddenly and soon it became a rage with internet dripping with sanskars. His ideal 'babuji' image became a laughing material for netizen and even we couldn't help ourselves ROFLing.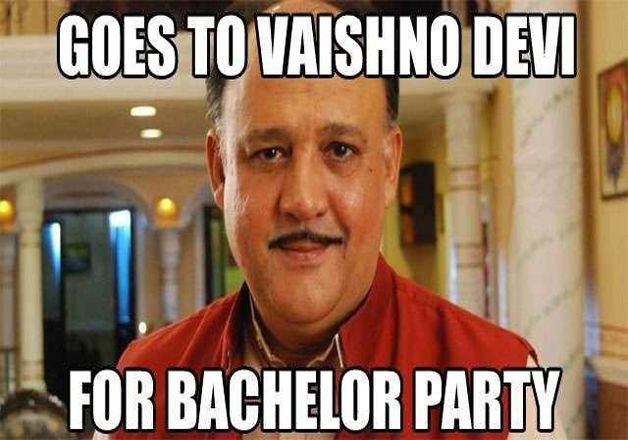 For all news and updates, stay tuned to our Facebook page