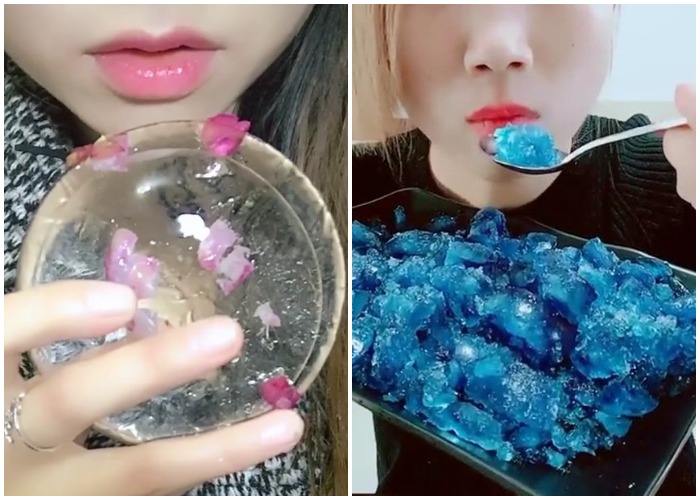 Internet is a funny place. You never know when a trend starts from one corner of the world and spreads like a wildfire. Remember the corndrill challenge? The bizarre videos were breaking the internet at that time. Now, another bizarre trend seems to have taken over the social media. Some videos have surfaced online with people recorded crunching on ice. Yes, you heard it right. This new trend is being dubbed as 'ice crunch'.
People on Vine-like Chinese video-sharing app Kwai are uploading thousands of videos of people munching on frozen treats with the hashtag  'chi bing' which means 'eats ice'.
The chilly craze is part of a new wave of autonomous sensory meridian response (ASMR) videos, which provide soothing sensations through sound.
As per Think with Google, the term ASMR was first coined in 2010 to describe videos featuring placid visuals and sounds like accents, crackles and whispers.
Heather Feather, a popular "ASMRtist" with nearly 400,000 YouTube subscribers, told Think with Google, "Basically, it feels like the amazing chills you get when someone plays with your hair or traces your back with their fingertips."
According to a Mashable report, people crunching on freezer fare - including ice, ornate frozen chocolates and frozen-milk treats - can lull some users to sleep.