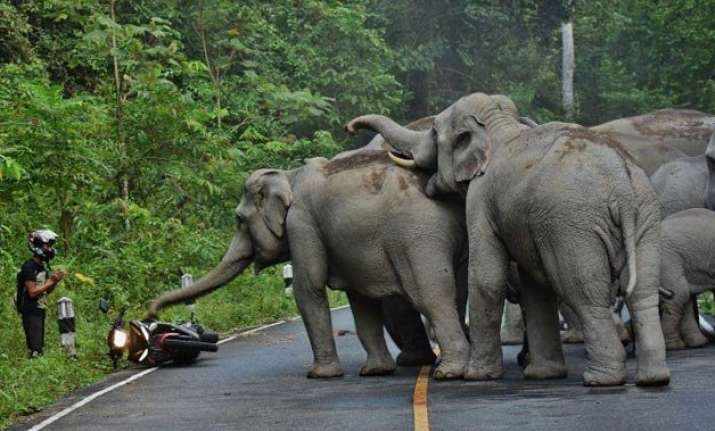 A man riding a moped through a Thai national park had a close shave after bumping into a herd of elephants.
The incident happened in Khao Yai national park in the northeastern part of Thailand.
The elephants forced the man to abandon his vehicle on the edge of the road and flee into the jungle.
Just when it looked as if the trumpeting elephants were about to charge him, the man held his hands together to pray for mercy.
It miraculously worked and the elephants soon dispersed.
The dramatic footage was captured from a nearby car's dashboard camera.
Elephants in the park often get agitated by the sound of passing motorcycles.
The video was shared by the park on their Facebook page with the warning that "Motorbikes have to be banned from Khao Yai before something serious happens."
Watch the video here: