PROTUS Barack Obama and US first lady Michelle Obama cut short their trip to India to pay their respects to the Saudi Arabian royal family on the death of King Abdullah.
Mrs. Obama, who looked happy bird in India, didn't show a sign of thrill when she landed in Saudi Arabia, the country with virtually no women's rights.
Though, we understand the fact that the occasion was not festive and the couple was there to express their condolences, yet first lady's expressions are a tell-e-tale of how much she hated the environment.
Here are some more pictures:
1. Arrival in Saudi Arabia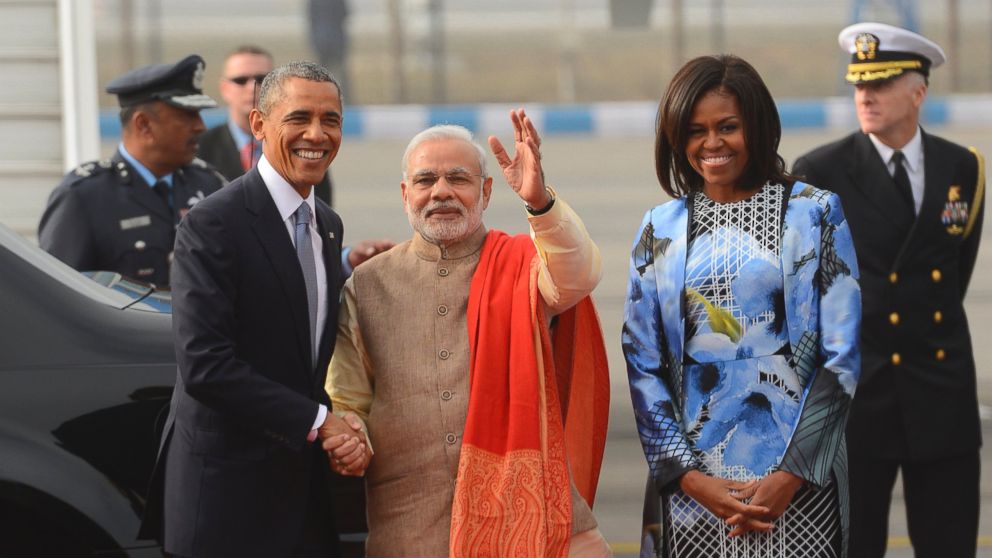 Mrs. Obama looking delightful as she poses after her arrival in India.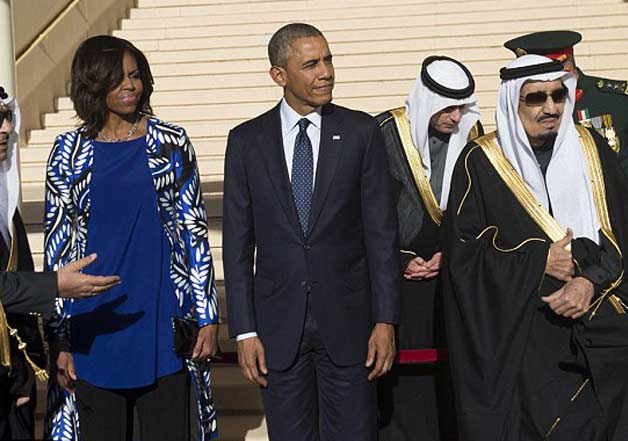 In contrast, her expressions upon arrival in Saudi Arabia are more scorned.
2. Dress Code Change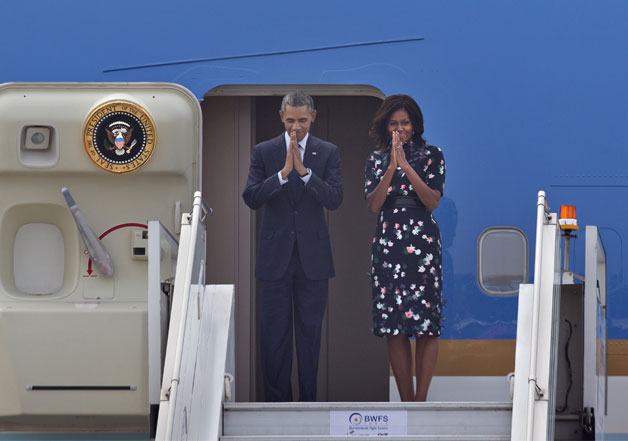 Dressed in floral outfit, wearing a pleasant smile, and folding hands for traditional gesture of 'namaste', Mrs. Obama closed the 3 day visit to India.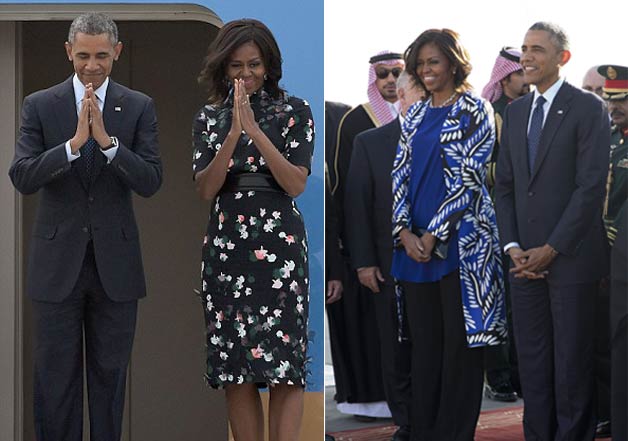 But, as she landed in Saudi Arabia, her outfit was changed into a long-sleeve coat and slacks to cover up in the conservative Muslim country while President Obama is wearing the same suit and tie.
2. Greeting Delegates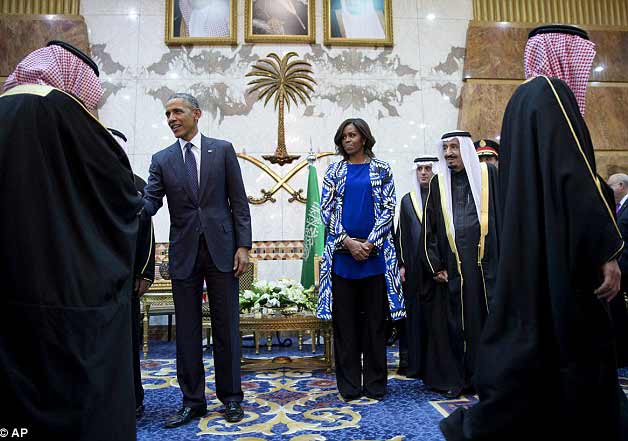 Michelle Obama stood slightly behind her husband during the greeting line.
While in India, the lady seems cheerful while sahking hands with PM Narendra Modi during the greeting line ahead of State Dinner hosted by President Pranab Mukherjee.

3. Official Ceremony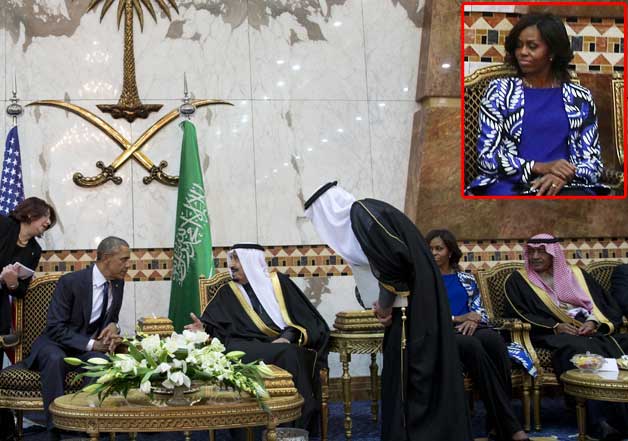 In an another picture the US First Lady is being sidelined as President Obama talks with new Kind of Saudi Arabia.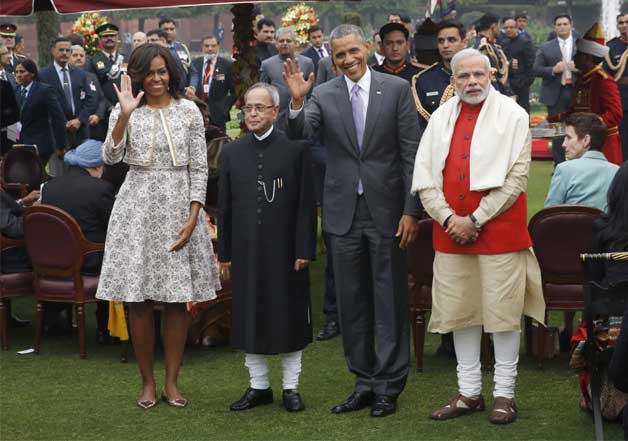 While she is all chirpy in India at the at Home reception hosted by President Pranab Mukherjee.
We hope Mrs. Obama will be back to India soon and fulfill her wish of visiting Taj Mahal – the symbol of love.